We Care For Your Little One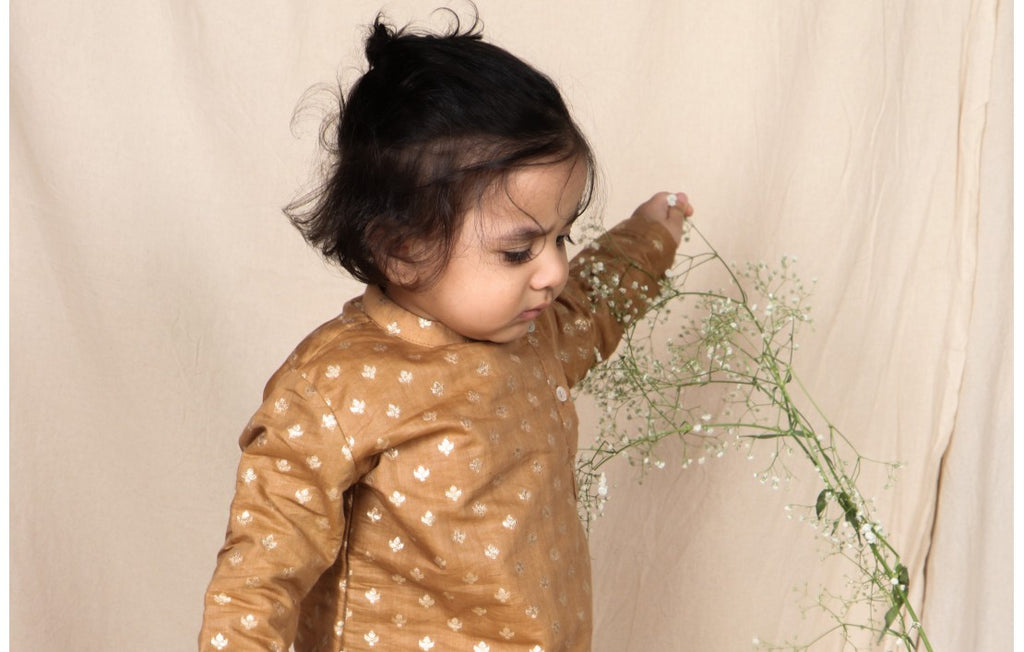 Since we are slowly coming out of the phase of pandemic and stepping towards normalcy, we have begun to alternate our activities as well. We have started attending functions and hosting get-togethers. All of these occasions call for dressing up and putting out your best foot forward while maintaining positivity and comfort.
At SnuggleMe, we believe that as much as we like to dress, we definitely do not wish to compensate for comfort. This concern rises when we talk about our little ones. They are the reason why we become extra particular about everything. With SnuggleMe we offer the widest range of comfort clothing. These are specially made keeping in view your child's sentiments and needs in mind.
These comfortable indo-western dresses help in providing the children ease with which they can be the entire day. SnuggleMe believes in keeping the cultural touch in all the clothes that they make. Apart from the clothing they also provide the best and most comfortable material for dohars and sheets which guarantees extra comfort for your kid.
Taking a mother's perspective and concerns in mind, SnuggleMe helps mothers to be able to be carefree. It helps their kids to be happy and hail all throughout. Whether it is a function, an occasion or a festival, it makes sure your kid is happy and gets to enjoy every moment without any fuss.