Festive Dressing Made Easy: Discover the Perfect Fabric for Your Kids' Clothing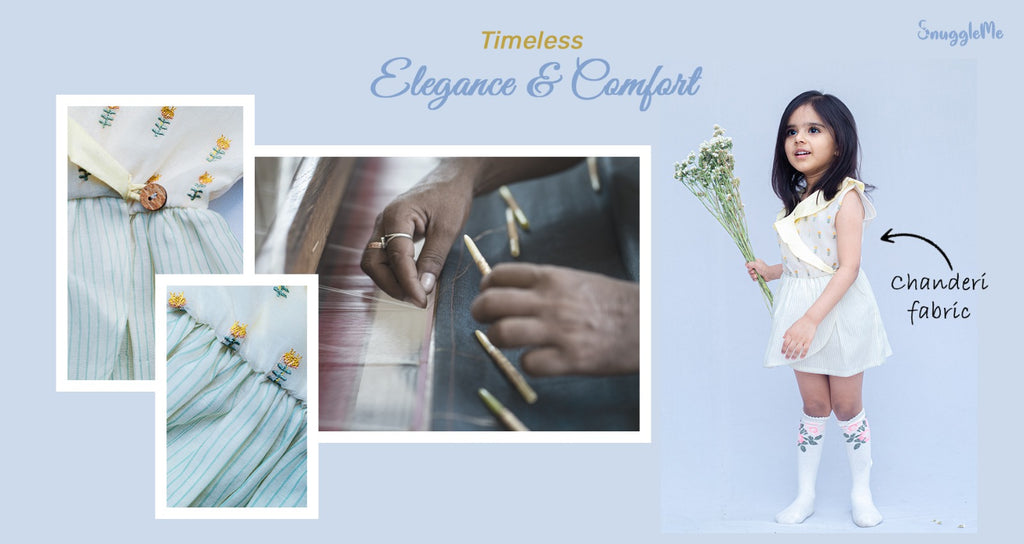 As a mother, we always want the best for our kids, especially when it comes to their clothing. We want them to look stylish and comfortable at the same time. And when it comes to ethnic wear for special occasions, we want something that not only looks good but feels good on our little ones.
Most of the festive wear available in the market is made of synthetic and polyester blends. They might look good on screen, but in reality, they can be uncomfortable and itchy for children. That's why at Snuggleme, we use premium Chanderi fabric for all our festive and party wear collections. Chanderi is a luxurious mix of cotton and silk, which gives it a soft and breathable texture, perfect for your child's delicate skin.
We understand that as a mother, you want the best for your child, but you also want it to be pocket-friendly. That's why we use a premium chanderi blend that is slightly easier on your pocket without compromising on quality or comfort.
Our Indian ethnic wear collection for boys and girls is designed to give them a traditional yet modern look. We offer a range of dresses and kurtas that are perfect for any occasion. And, to make sure that our clothing is always comfortable, we ensure that it's a relaxed fit.
So, next time you're looking for designer kids and infant clothing, think Snuggleme. We guarantee that your child will look and feel their best in our premium Chanderi fabric.