Amalgamation Of Culture, Care, and Comfort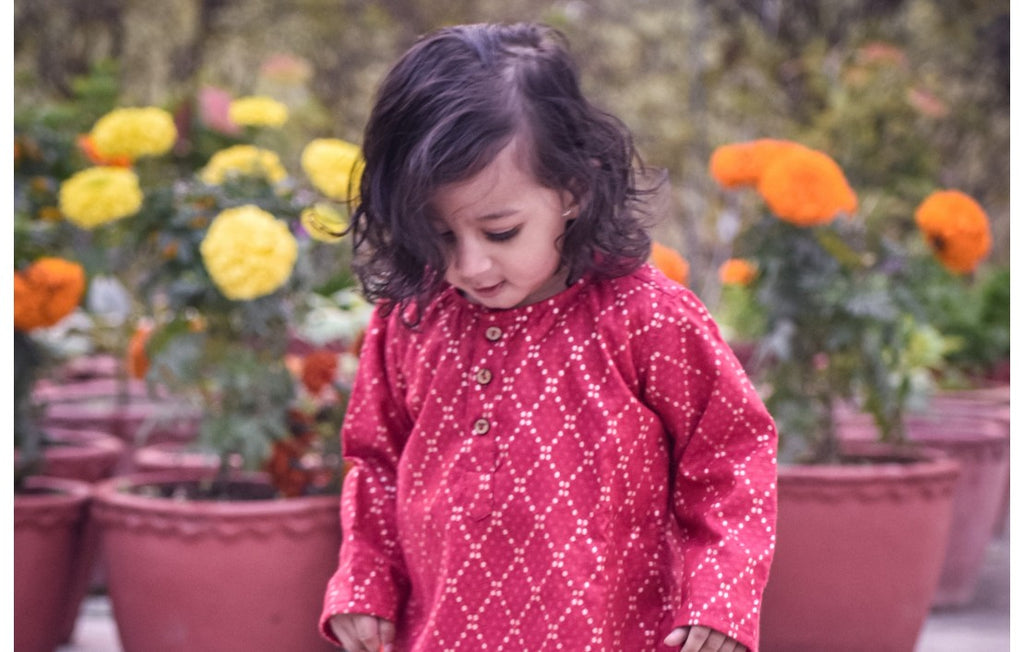 Kids are a mother's greatest priority. Right from their nutrition to their appearance, they take care of every minute detail. Therefore, there has to be proper attention given to comfort, design, and type of clothes when it comes to clothing. At SnuggleMe, we work relentlessly to understand what exactly suits your kid and then come up with solutions and create apparel accordingly. Kid's clothes are generally associated with western types, and the traditional solutions are often the most uncomfortable options.

It is essential to introduce our kids to cultural and traditional values and clothes. Therefore, we need to choose from comfortable options that our kids love. With SnuggleMe, we have arranged for a wide range of indo-western fusion outfits, which are extremely suitable for traditional occasions as well as festivals. With our kurta sets, kids feel comfortable, and the vibrant colors bring out their innocent smiles even more.  The kurta sets are made up of pure linens and comfortable fabrics that are ideal for your child's delicate skin. It also serves as a solution for light clothing and brings the widest possible smiles for the kids.
Indo-western clothing both for boys and girls makes it an obvious choice for your kids. Along with this, the efficient pricing adds to the pros for choosing SnuggleMe over other kid's brands. Along with comfortable clothing, they also have a wide range of blankets and comforters, making it a complete kid's range. The blankets are made up of the softest fabric, making it a first choice for the kids and their mothers as well.

We are relentlessly working towards introducing and comfortably aligning the kids and their stimuli with the vibrance. The dhoti kurta sets and the mini dresses are comfortable to wear as well as look great with kids. Along with this, the comfortable fabric choice makes it easier for your kid to be in it all day, and in fact, he or she wouldn't mind even sleeping in them.
The Unique selling point at snuggle is the brand being owned by two mothers, hence the care and concern reflected in the output. It's not just the clothes, but the cost-effectiveness and the easy availability make it an obvious choice for all the mothers and kids. With SnuggleMe, you do not have to worry about any of the hassles and discomfort with your kids and just enjoy their widest possible smiles.