5 Tips To Involve Your Children In Festivals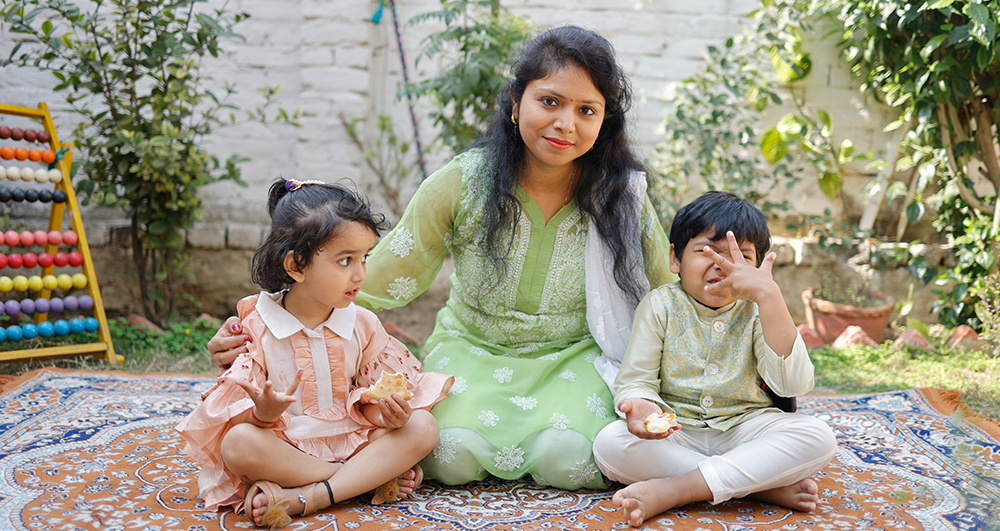 Festivals and children go hand in hand. They have the most amount of excitement and vigor to celebrate any festival. Although they are most excited about the fun and frolic, it's essential to help them understand our culture's importance and include them in our heritage effectively.
It can be a little taxing as your little ones would not always want to do and listen to every that you say, yet there has to be a fun way where you can celebrate and incorporate your traditions and values into them.
So, here we help you discover 5 easy tips to involve your kids in all the festivities with maximum interest. Let's begin!
Tell them the stories behind the festival.
Yes! Stories are the most effective ways to get your child interested in everything you do. They would be mesmerized by the characters and would end up wanting more. Hence, telling them stories about why we celebrate a particular festival can be a fantastic way to get them interested.
Ensure that you have correct facts to share and use religious scriptures as your resources so that there is authenticity and no incorrect information gets to your child.
–this way, we can easily make scripture their friend and reading a habit!
Involve them in preparations
Including your child in minimal and non-dangerous activities will ensure they are interested and confident to be a part of all the festivities. Activities like peeling certain fruits like bananas or counting the number of fruits used can have them hooked to your preparations.
It also ensures that your child is constructively busy and learning all essential things. Furthermore, it helps your child's mental development as well.
–Isn't this an all-around win?

Let them choose their clothes.
Clothes are integral to every festival. Therefore helping your child pick and choose from the outfits would help them be decisive individuals in the future. For clothes, you can depend on Snuggle Me's festive collection and be assured that your kid is introduced to culture effortlessly and learns all the values quickly.
Festivities go hand in hand with tradition. Hence, we should ensure that, just like ourselves, we dress our kids in cultural outfits and ensure their faith and virtues develop.
–we ensure that your kid is comfortable all the time!
Help them understand the importance.

Apart from stories, explaining the reason behind the festival and celebration helps them understand the importance and develops a stronger faith from the right age. Your child must know the whats and whys of everything activity or tradition involved in the festivals.
It is essential to patiently sit and answer all their queries and help them grow into a mentally stronger generation with a gravitated faith. They learn from our teachings. Hence we must ensure the best for them.
–let your child question so that he has all answers in the future!
Plan a menu together
How can we forget food at our festivals? Planning a menu helps the kid feel highly involved and essential. Take their help for garnishing at the end and witness the sheer joy on their faces. Your little ones are the future that you are preparing for. Let's ensure that they learn their value from the best.
Food can also be a connecting bond with friends and family. It can help them learn the shared values and traditions and understand how festivals are an occasion to connect and celebrate in unison.
Wrapping up,
We understand the importance of shaping a child's future. Every child is unique and deserves the best care, concern, and affection. As guardians, we hope to have nothing but the best for our children.
At Snuggle Me, we believe in and support every parent to teach their little ones the best values and traditions and help them make a brighter and full of faith generation!