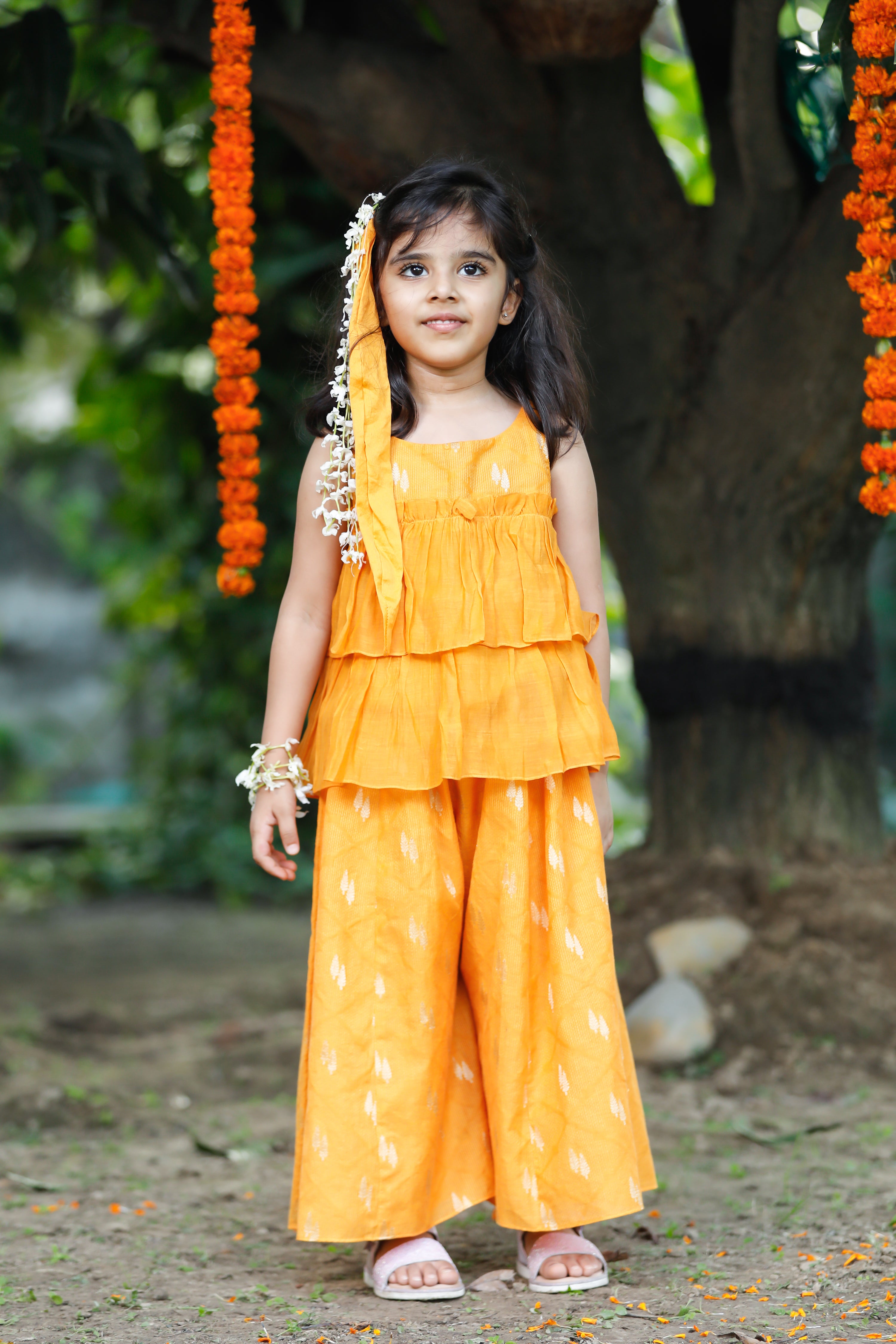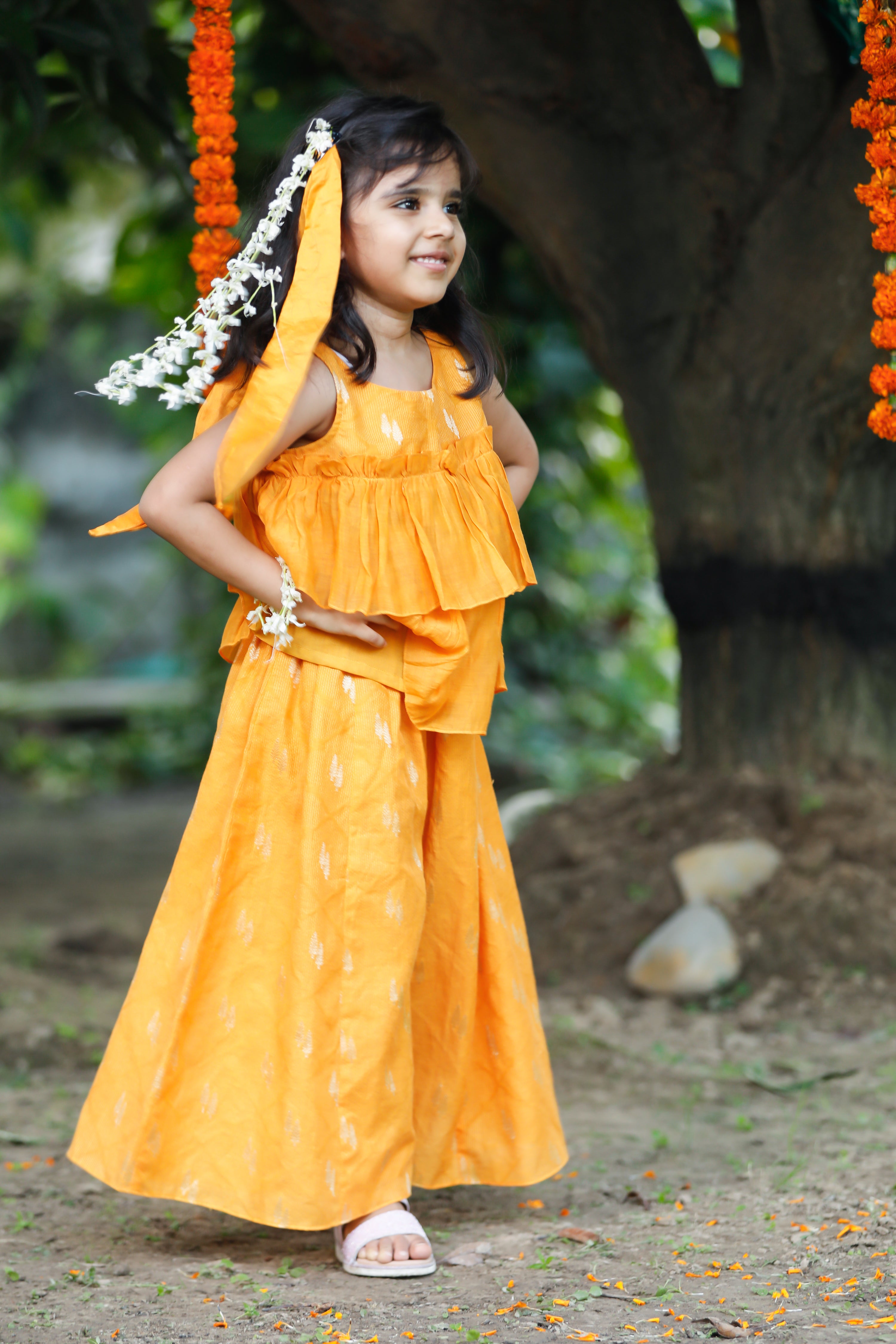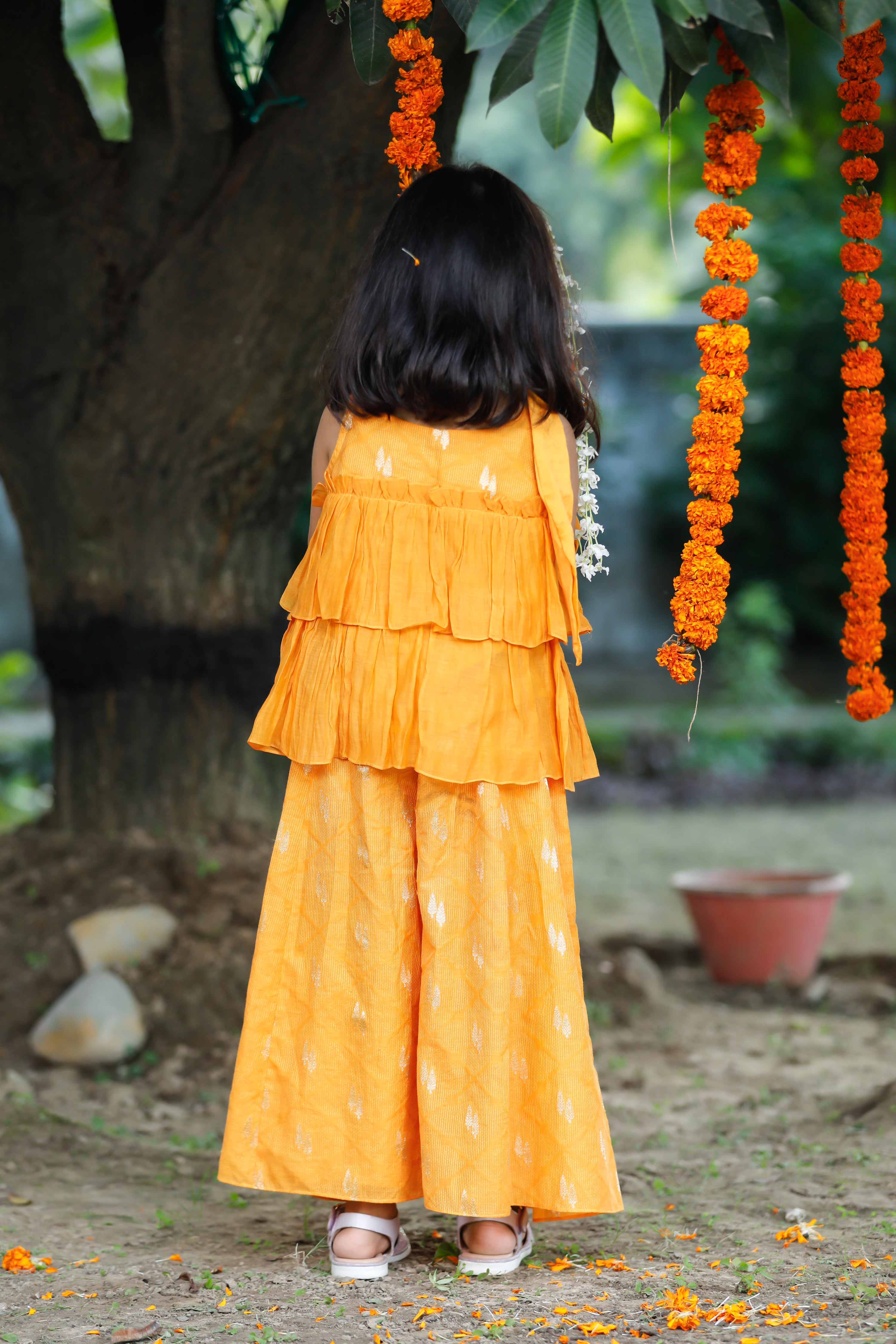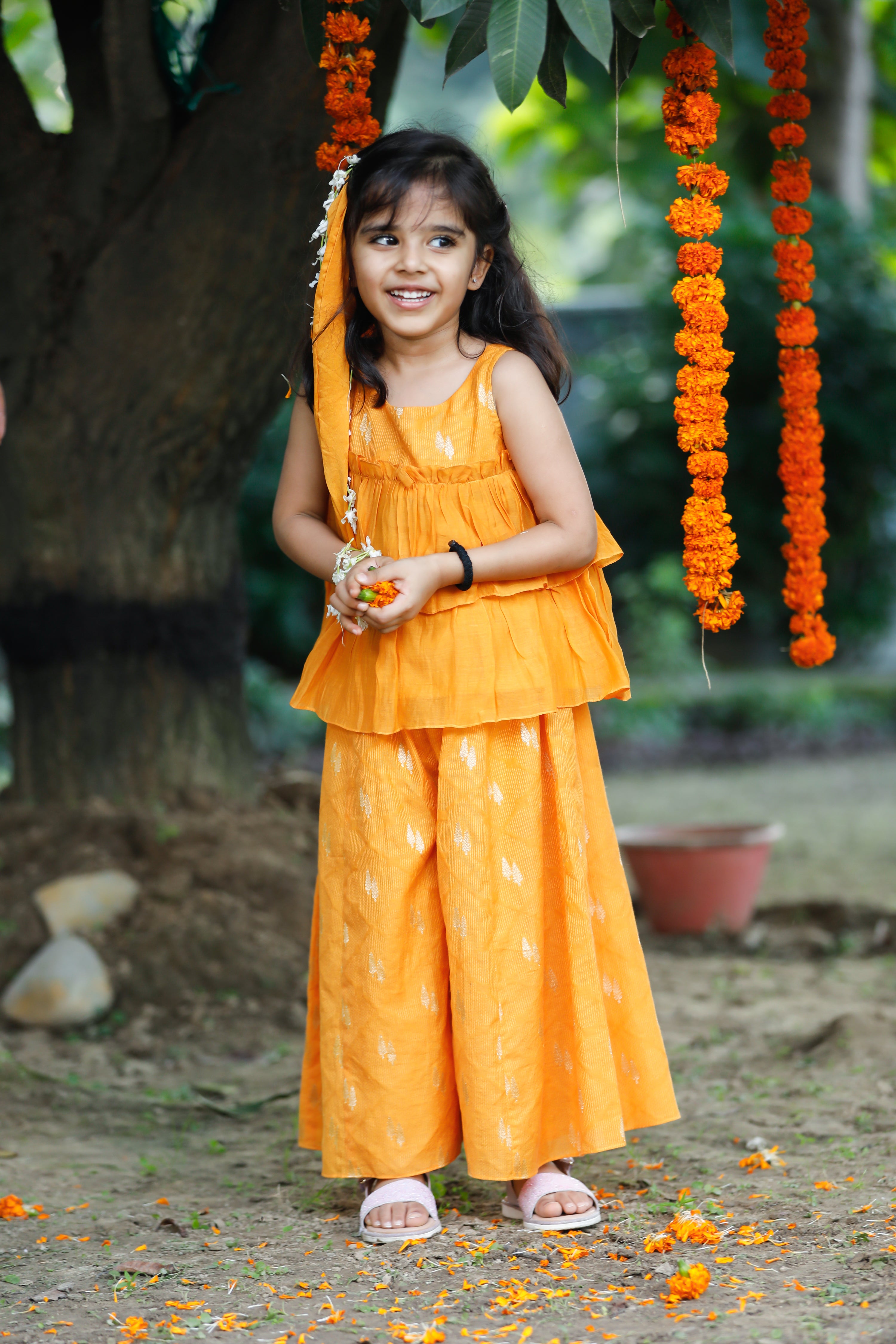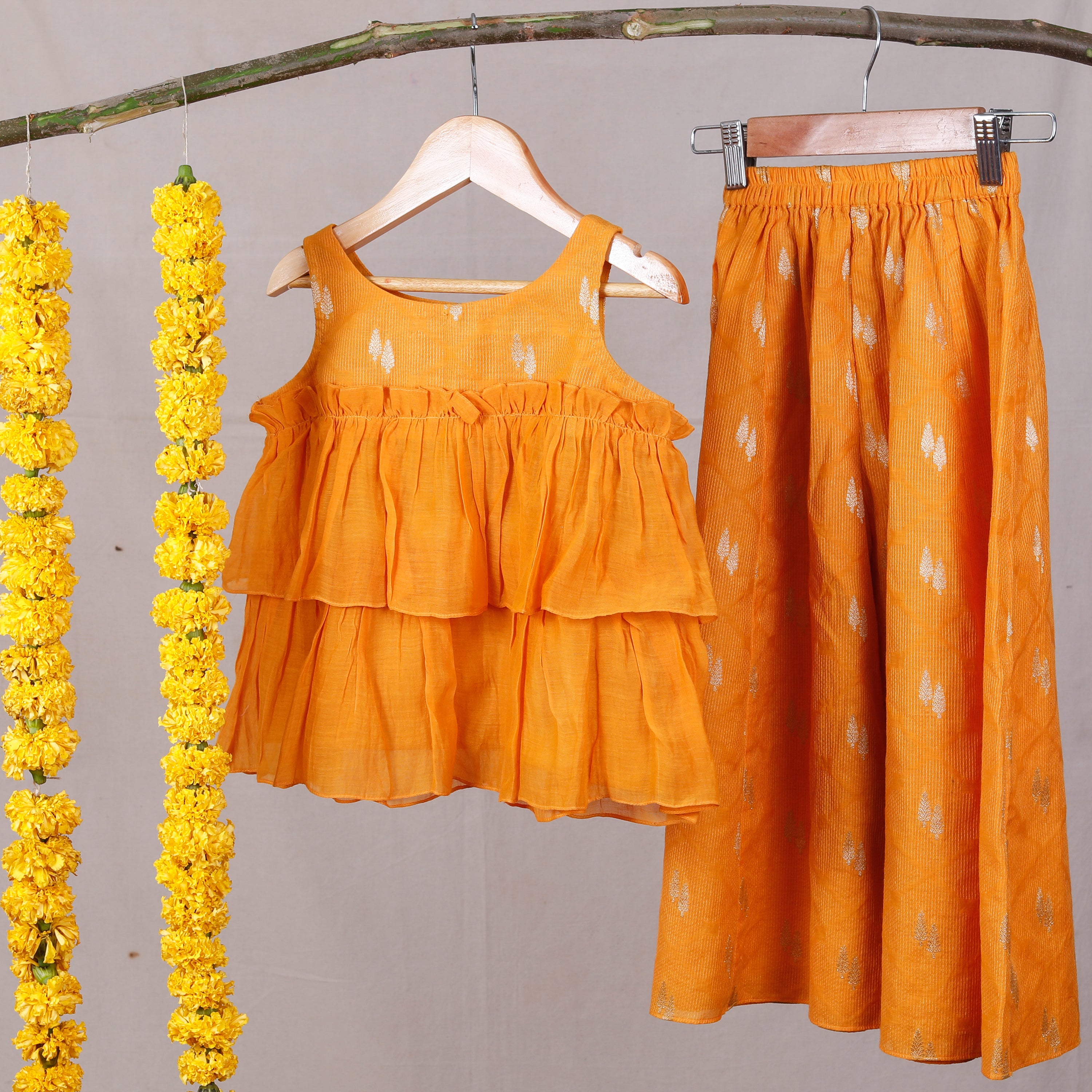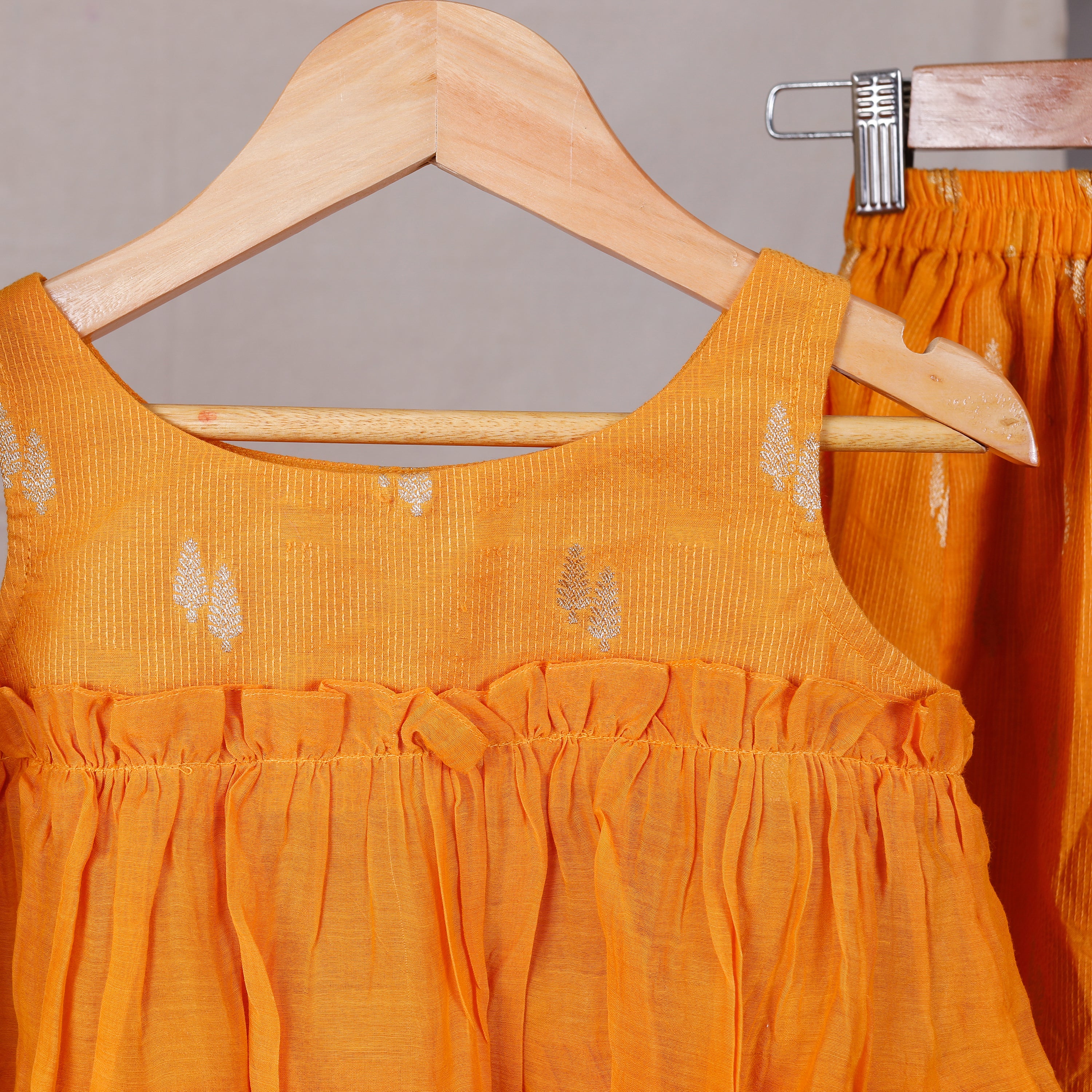 Sunlit Palazzo Set for Girls
Sunlit Palazzo Set for Girls Introduce your little diva to festive elegance with the Sunlit Palazzo Set. Crafted from premium chanderi, this two-piece ensemble is a blend of traditional charm and modern design. The crop top, adorned with delicate frills, complements the flared palazzo, which showcases the beauty of katha motifs and shimmering zari bootis.
Sizes available: 1-2Y, 2-3Y, 3-4Y, 4-5Y.
Material: Chanderi with cotton lining.
Wash Instruction: Dry Clean.
Content: 1 Crop Top, 1 Palazzo.
Delivery Time-15-20 Days
Its vibrant yellow hue embodies the spirit of celebrations, making it a top choice for Diwali, Navratri, and other festive occasions. A fuss-free yet sophisticated ensemble, it promises to be a festive favorite.