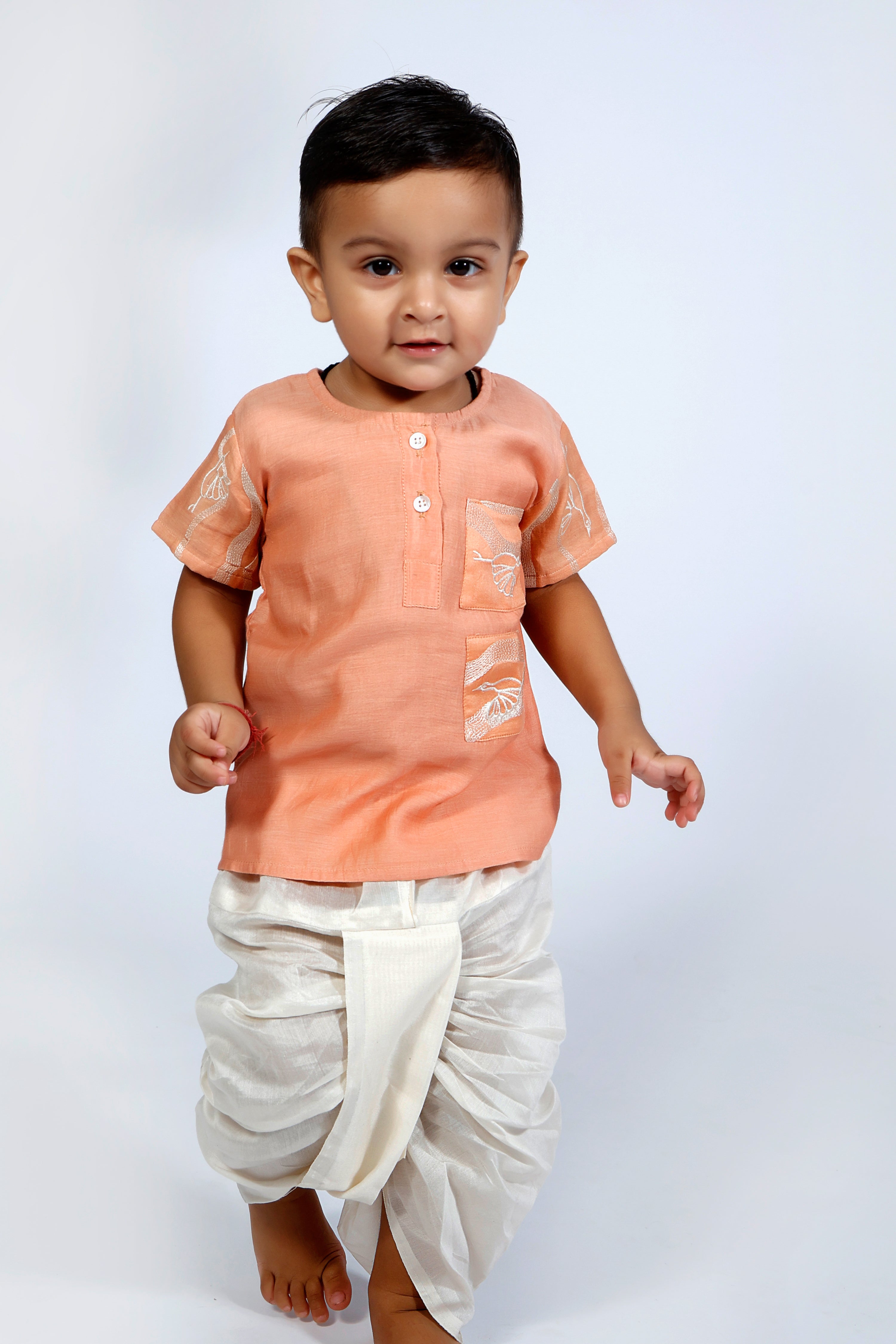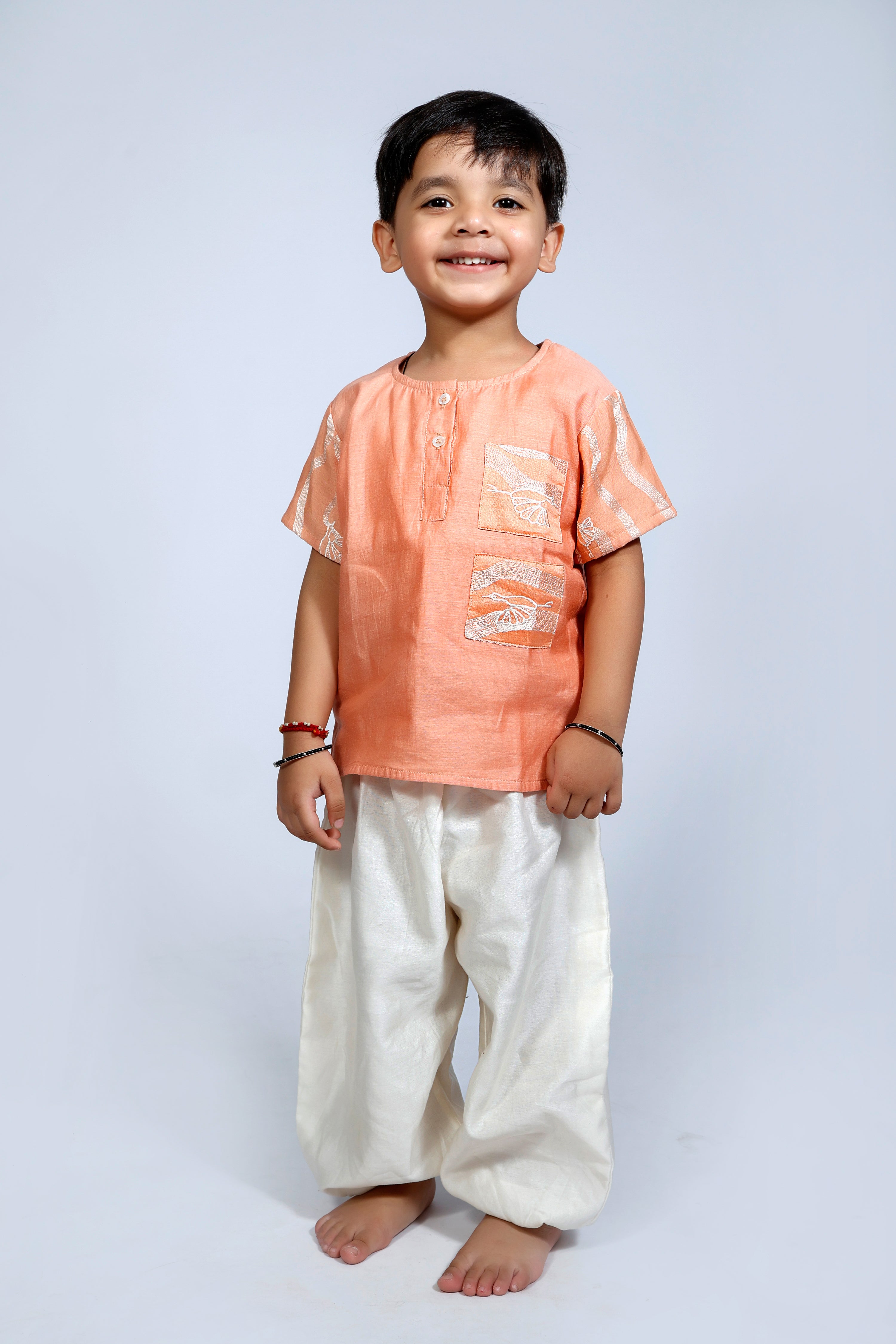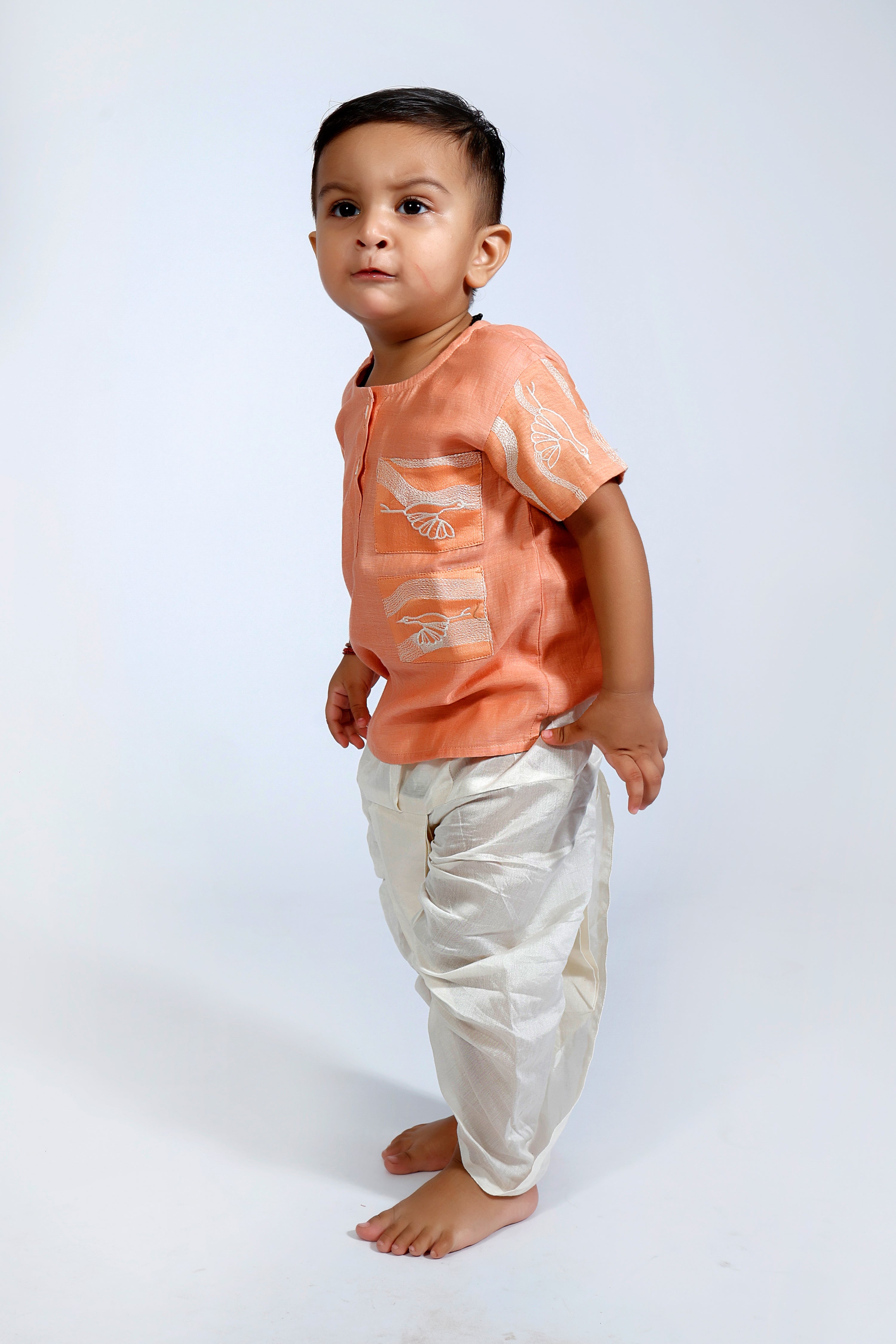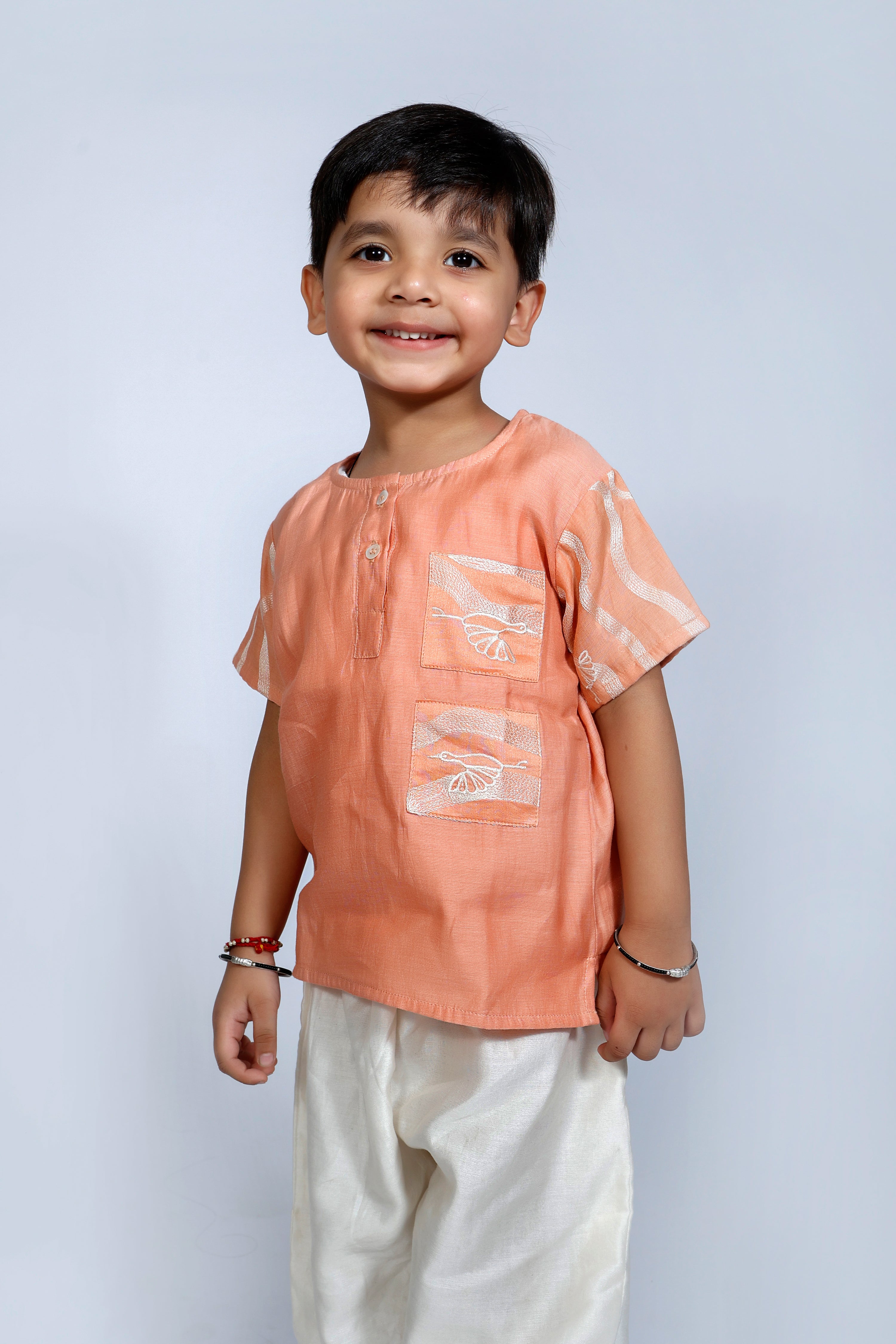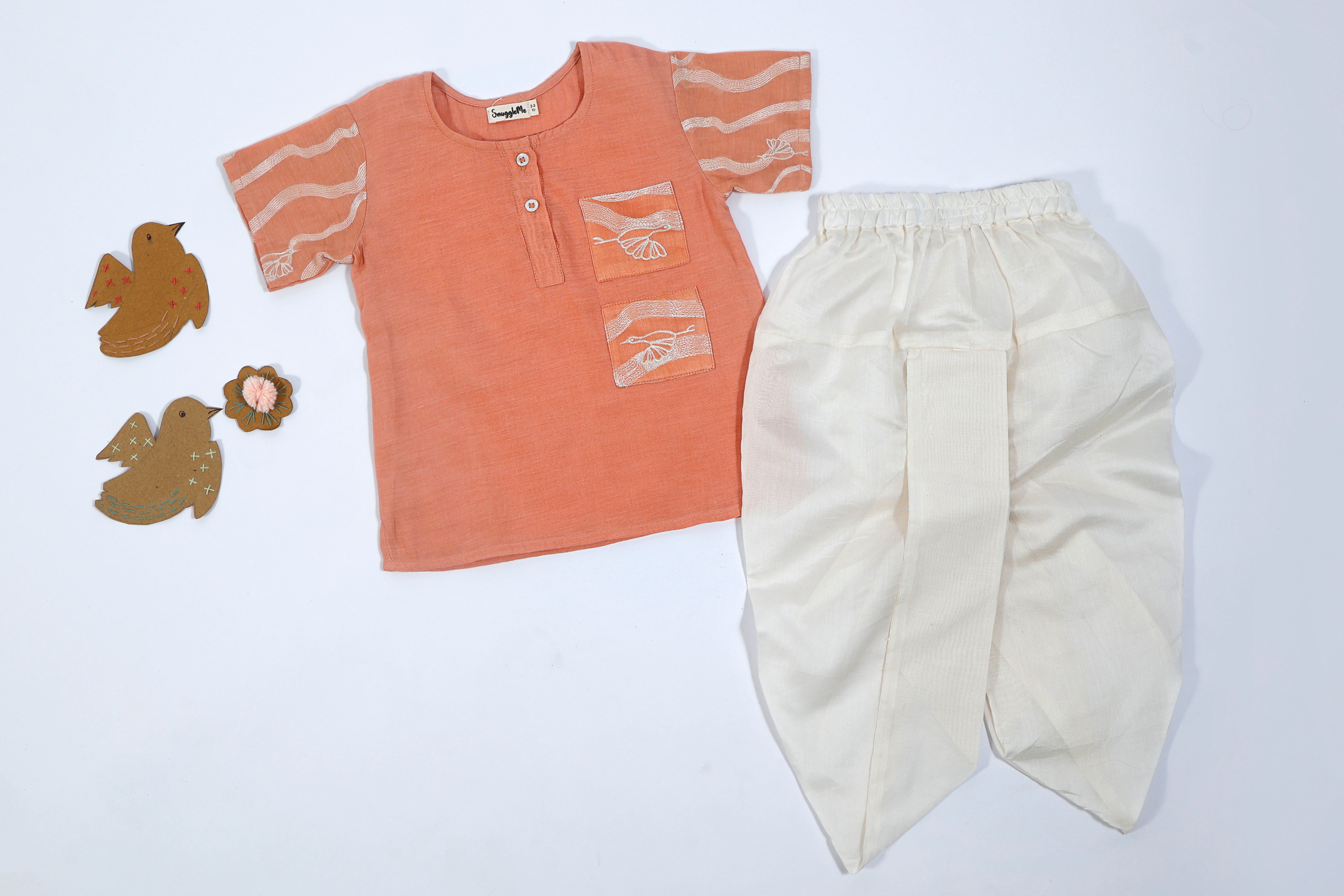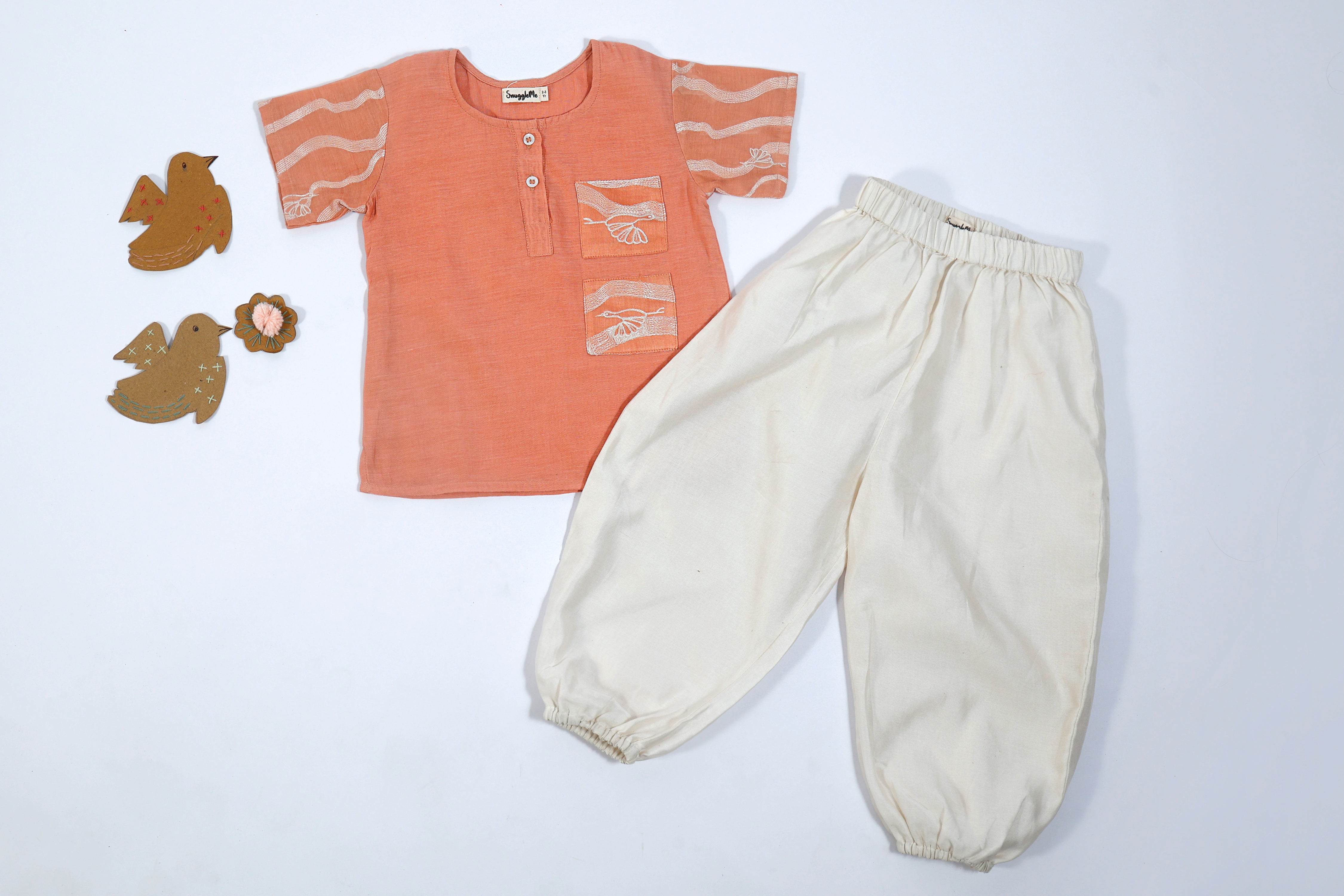 Patch Kurta for Boys
Patch Kurta for Boys

Introducing the "Patch Kurta", a modern twist on traditional kids' fashion. Crafted in the style of a crew-neck T-shirt, this kurta boasts dropped shoulders and loose sleeves for a relaxed yet refined silhouette. Distinctive embroidery patches accentuate its front, infusing a touch of festive charm. While its color exudes elegance and class, the Patch Kurta seamlessly adapts to different occasions: pair with a dhoti for festive flair or trousers for social gatherings. Each set provides the option of complementary jogger pants or a dhoti, allowing you to curate the perfect look for your young one.

Sizes available: 1-2Y, 2-3Y, 3-4Y, 4-5Y.
Material: Chanderi Fabric with comfortable cotton lining.
Wash Instruction: Dry Clean.
Content: 1 Patch Kurta, choice of 1 jogger pants or dhoti.