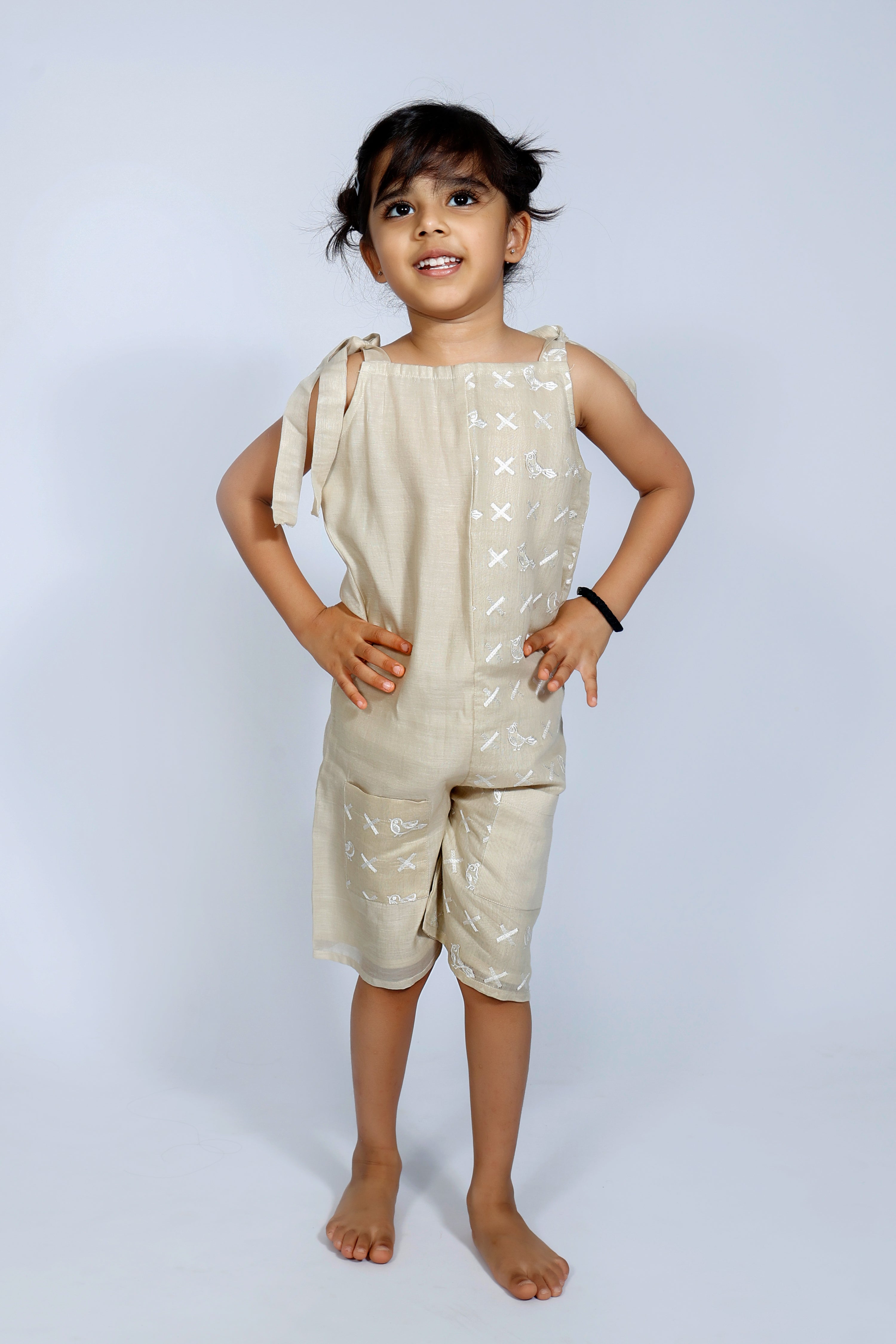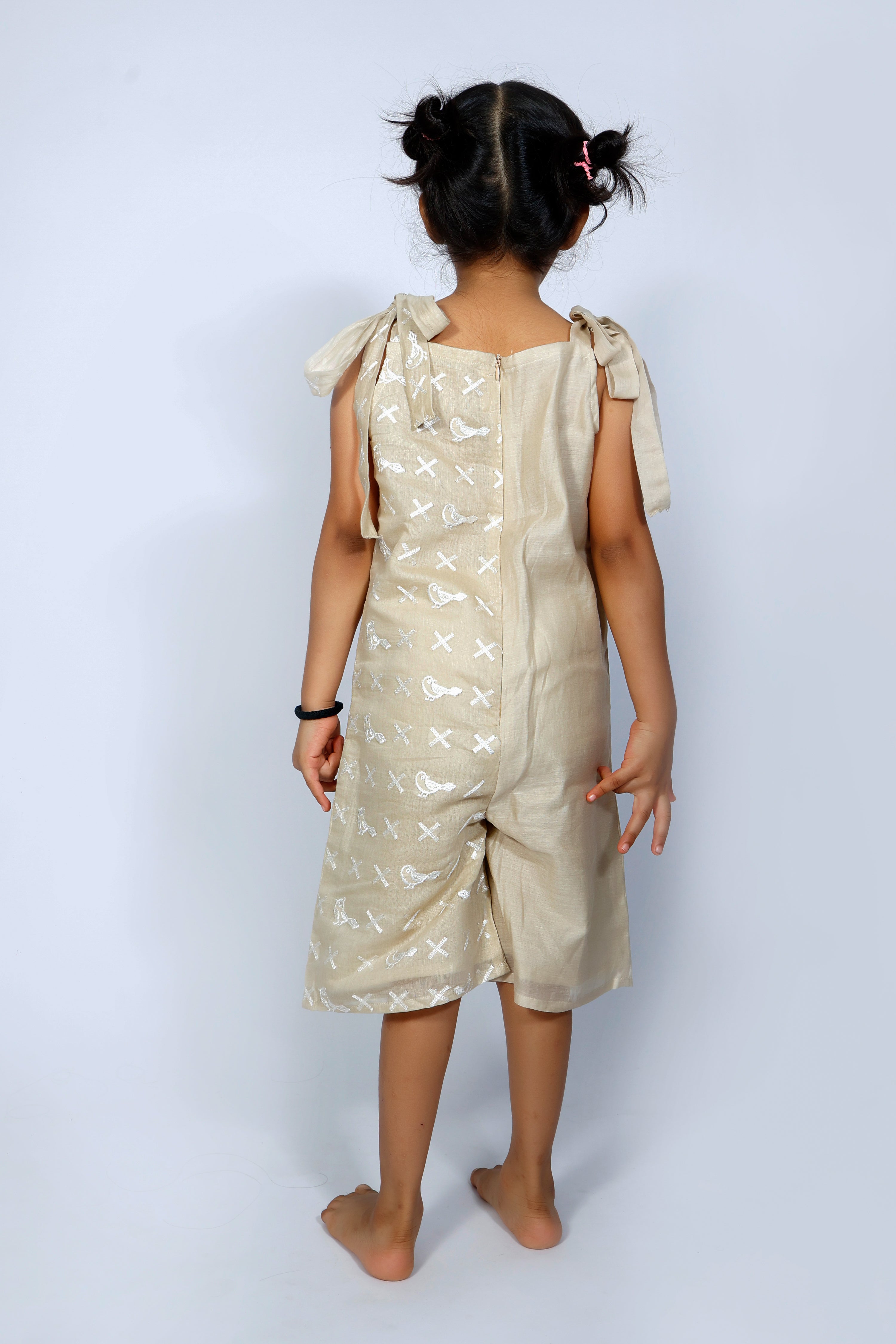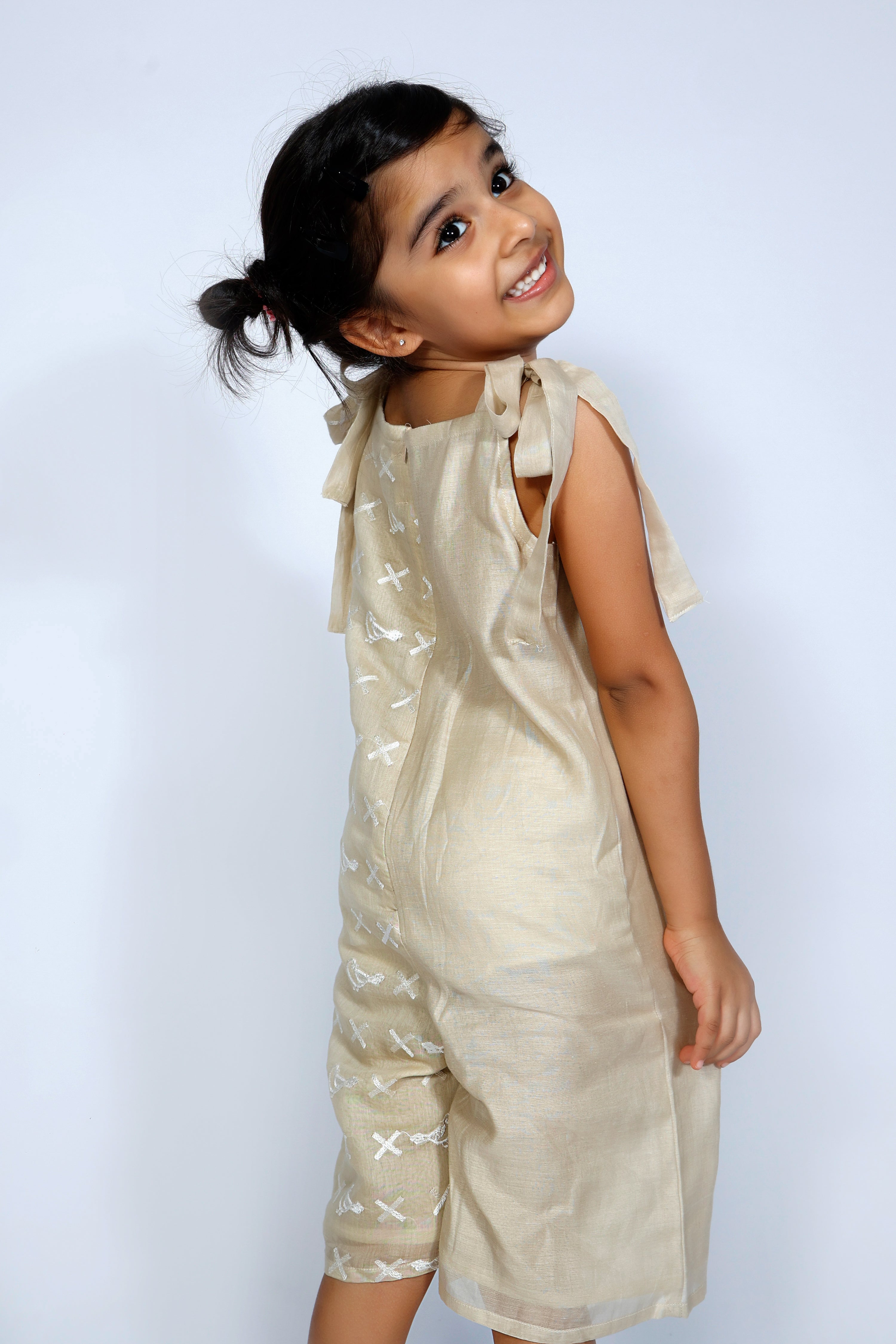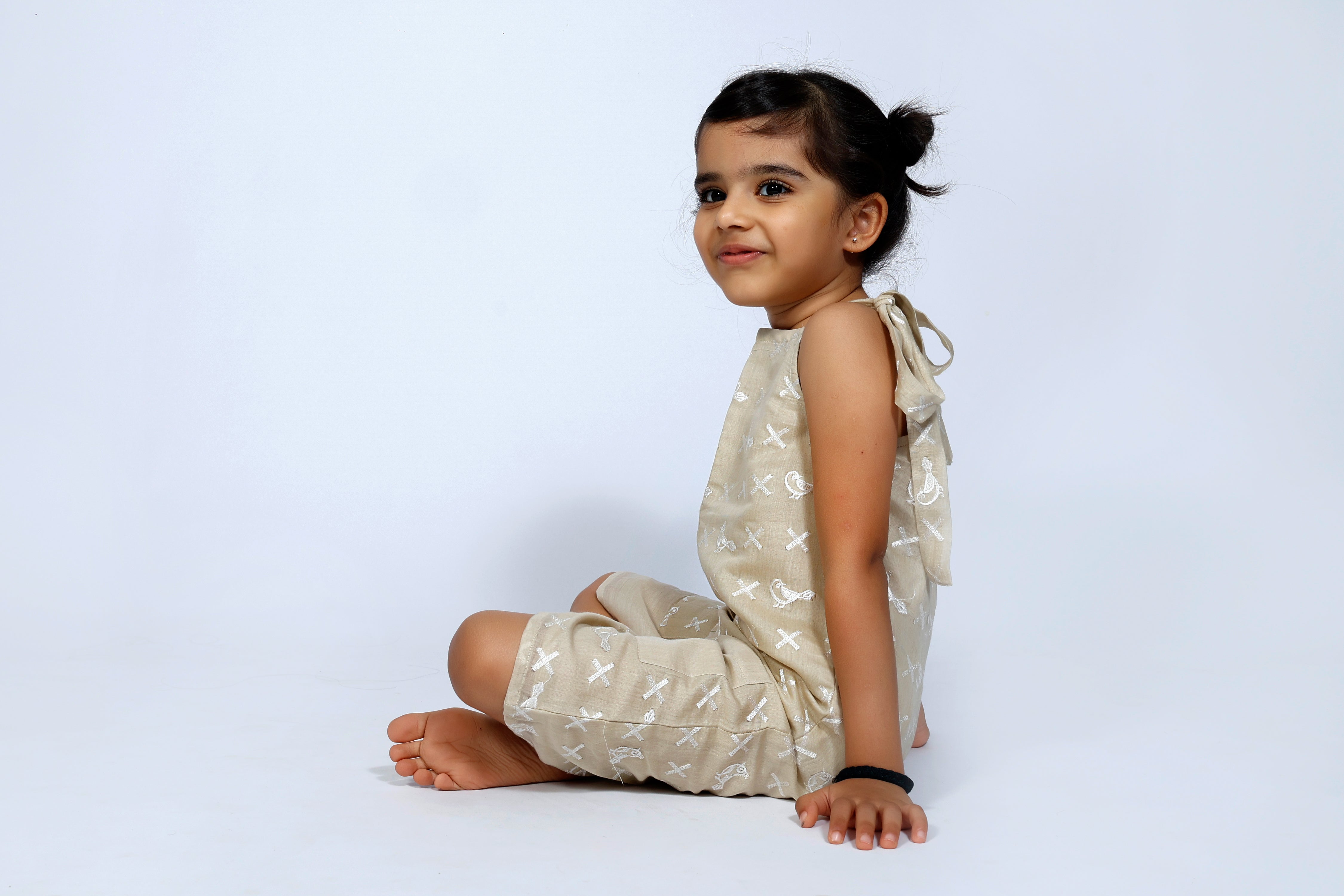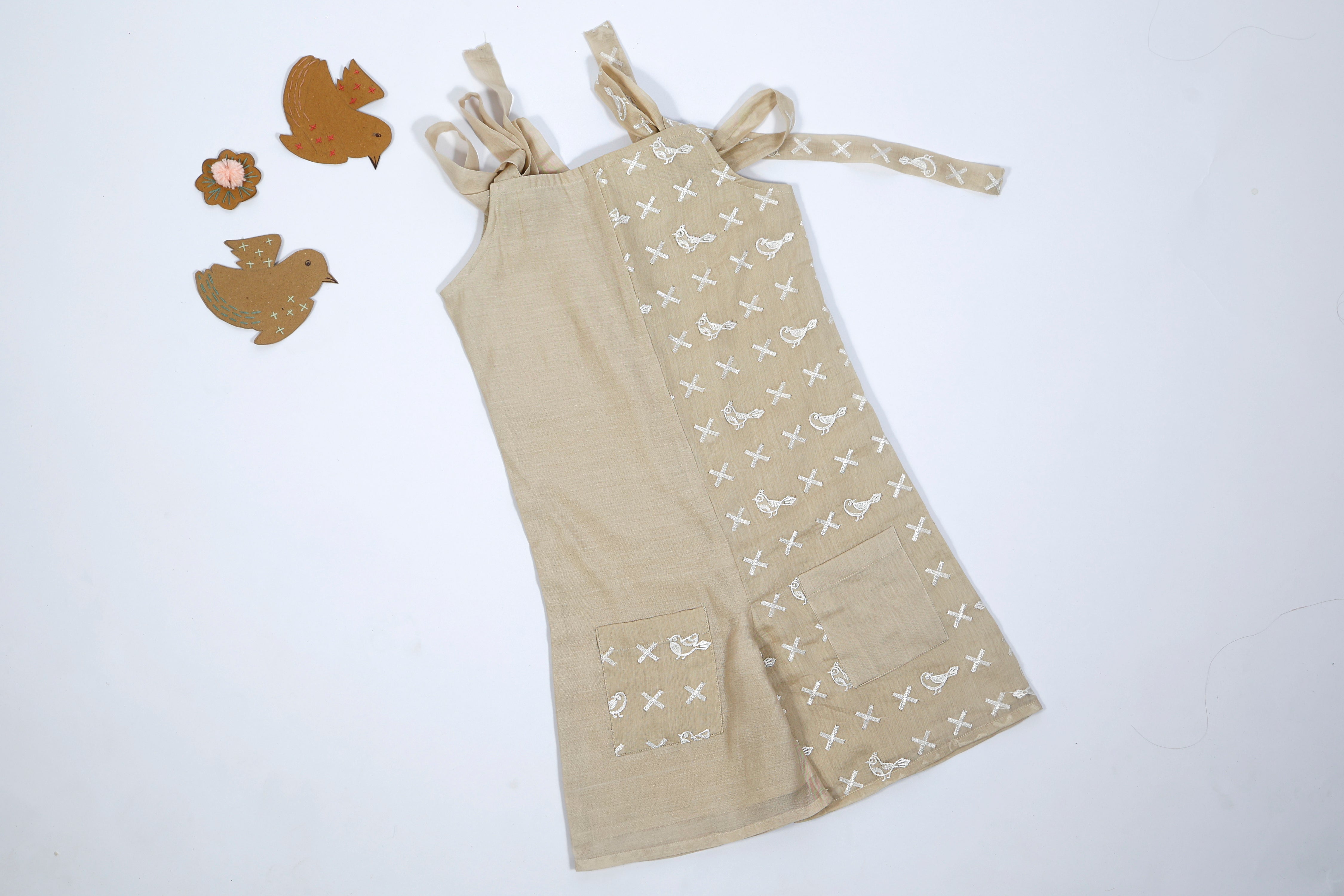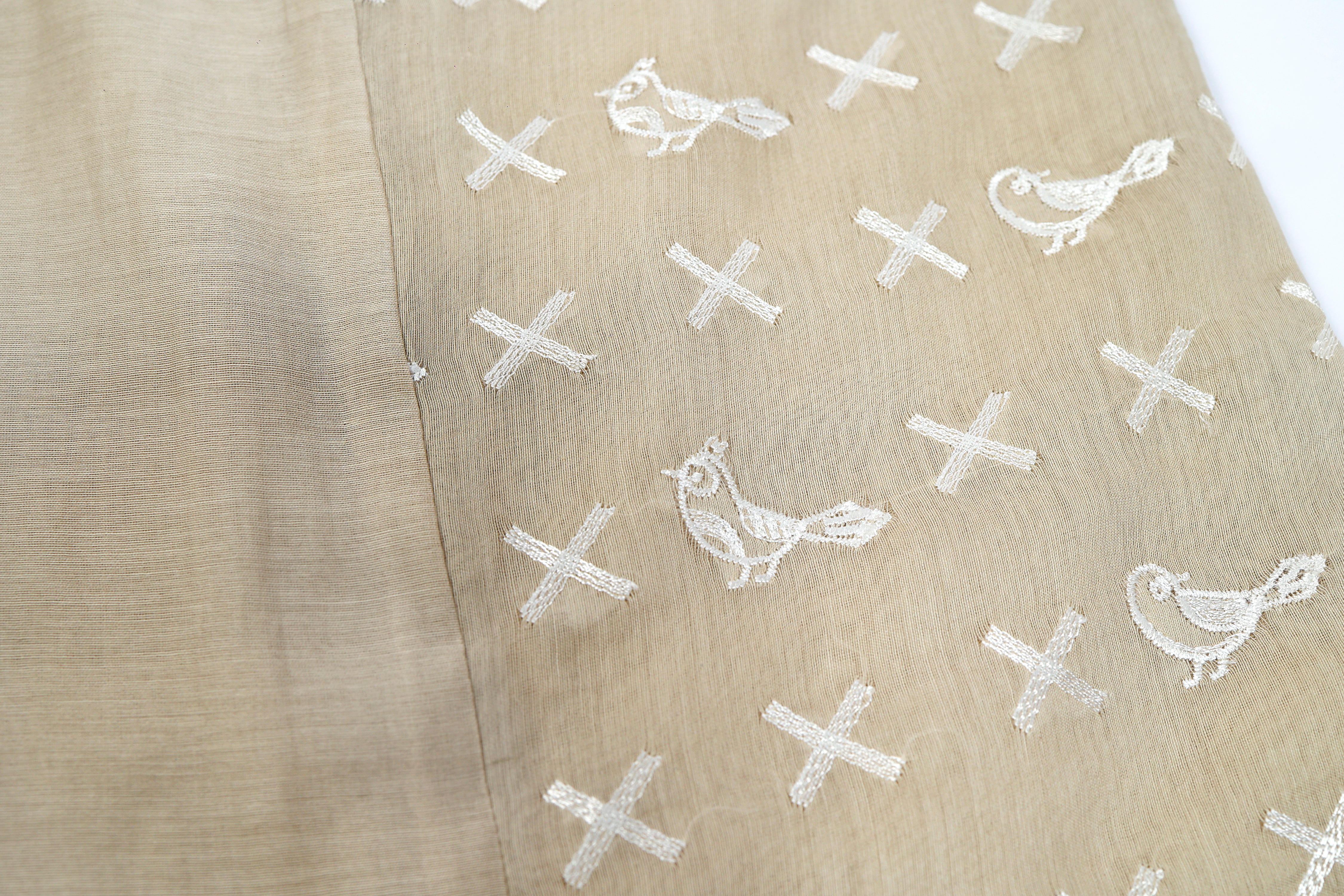 𝐓𝐡𝐞 𝐅𝐞𝐚𝐭𝐡𝐞𝐫𝐞𝐝 𝐅𝐫𝐢𝐞𝐧𝐝 𝐉𝐮𝐦𝐩𝐬𝐮𝐢𝐭 𝐟𝐨𝐫 𝐊𝐢𝐝𝐬
The Feathered Friend Jumpsuit for Girls
Let your little one soar high in fashion with "The Feathered Friend Jumpsuit". This chic piece features adjustable ties on the shoulders for that perfect fit. With a convenient back zip, dressing up becomes a breeze. The thoughtful design showcases half the jumpsuit embroidered, while the other half is kept elegantly plain. Pockets are introduced not just for utility but also to add a sprinkle of fun. Classy and elegant, this jumpsuit is the go-to choice for parties, gatherings, and memorable moments.
𝐒𝐢𝐳𝐞𝐬 𝐚𝐯𝐚𝐢𝐥𝐚𝐛𝐥𝐞: 1-2Y, 2-3Y, 3-4Y, 4-5Y.
𝐌𝐚𝐭𝐞𝐫𝐢𝐚𝐥:  Chanderi Fabric with comfortable cotton lining.
𝐖𝐚𝐬𝐡 𝐈𝐧𝐬𝐭𝐫𝐮𝐜𝐭𝐢𝐨𝐧: Dry Clean.
𝐂𝐨𝐧𝐭𝐞𝐧𝐭:1  Jumpsuit.