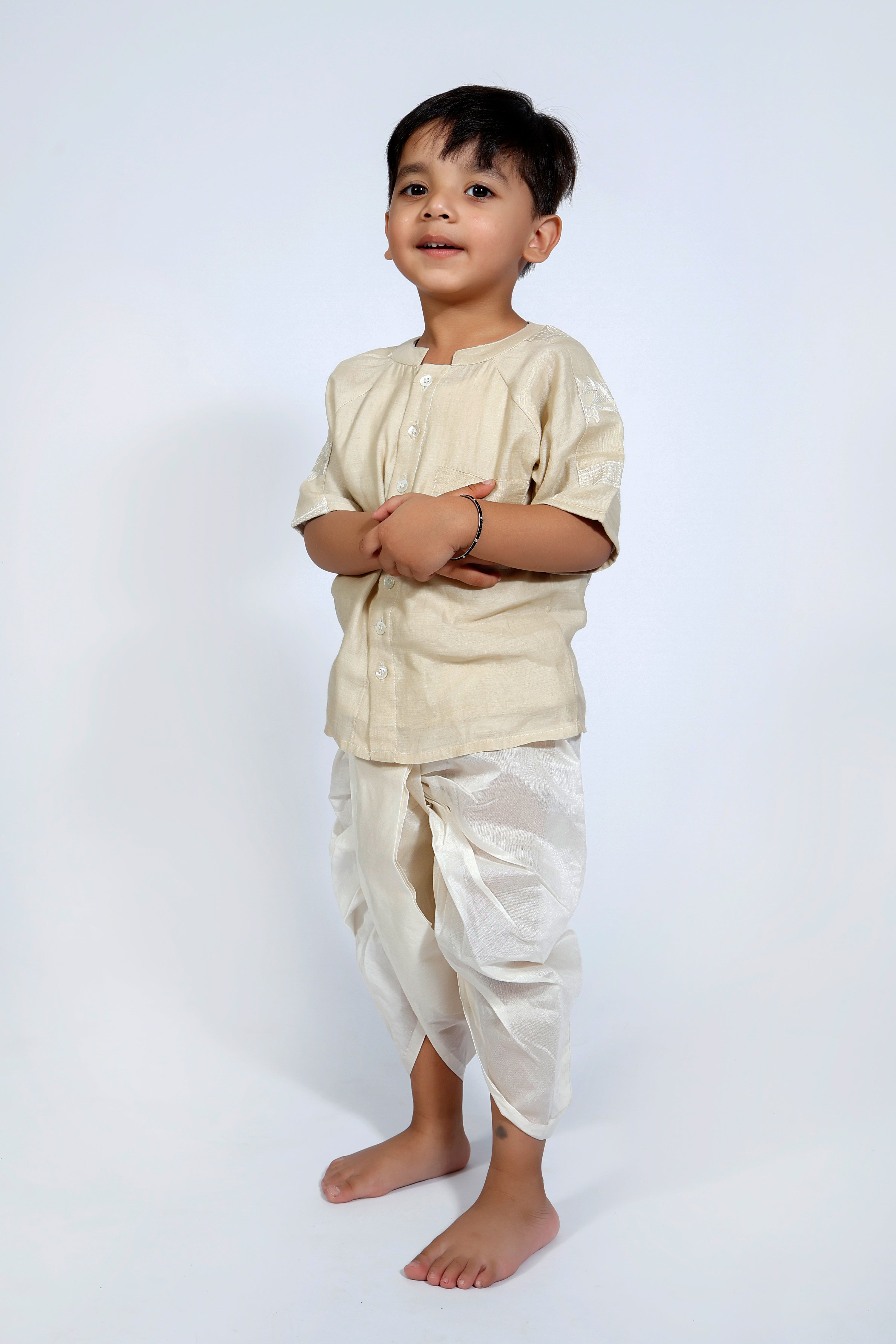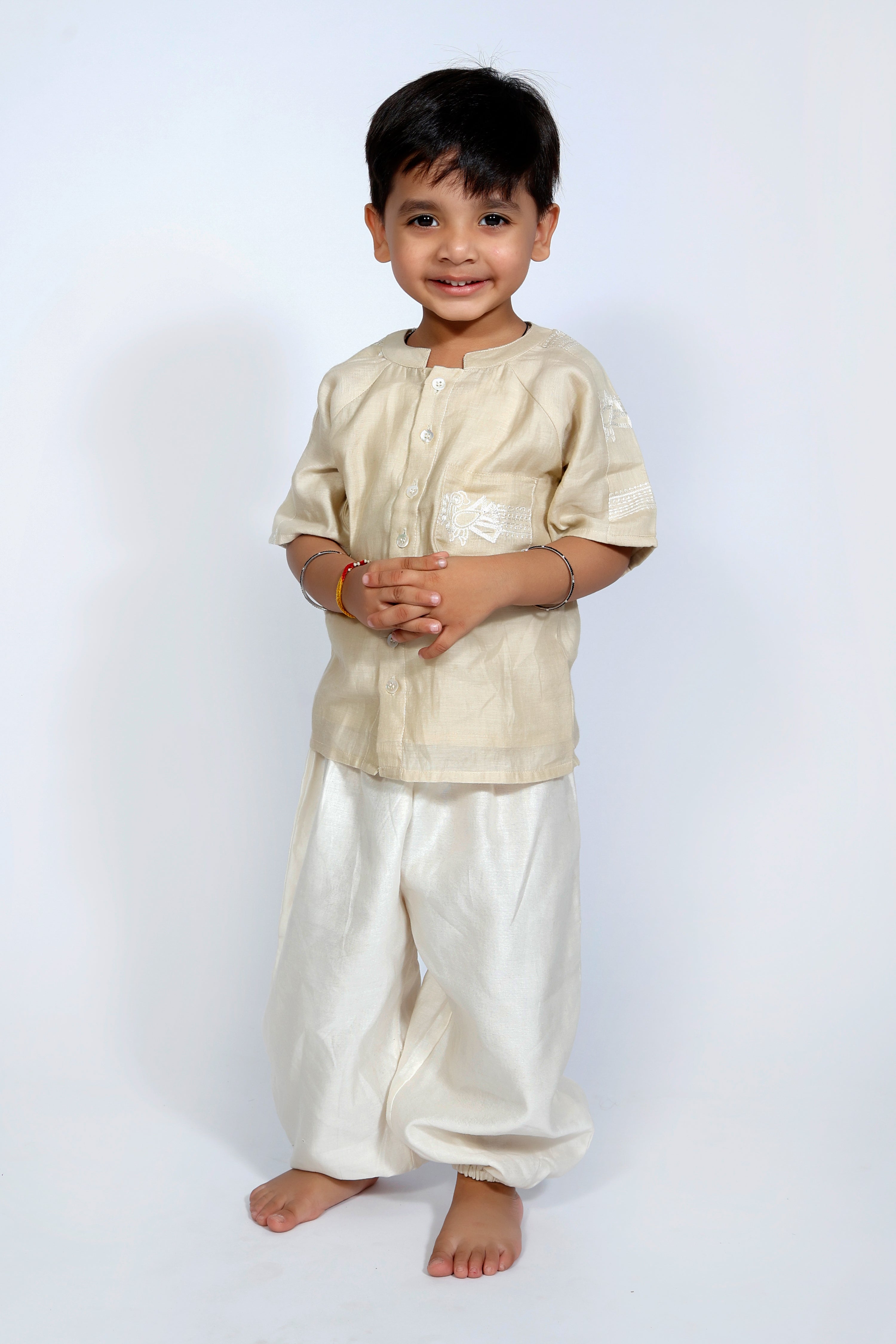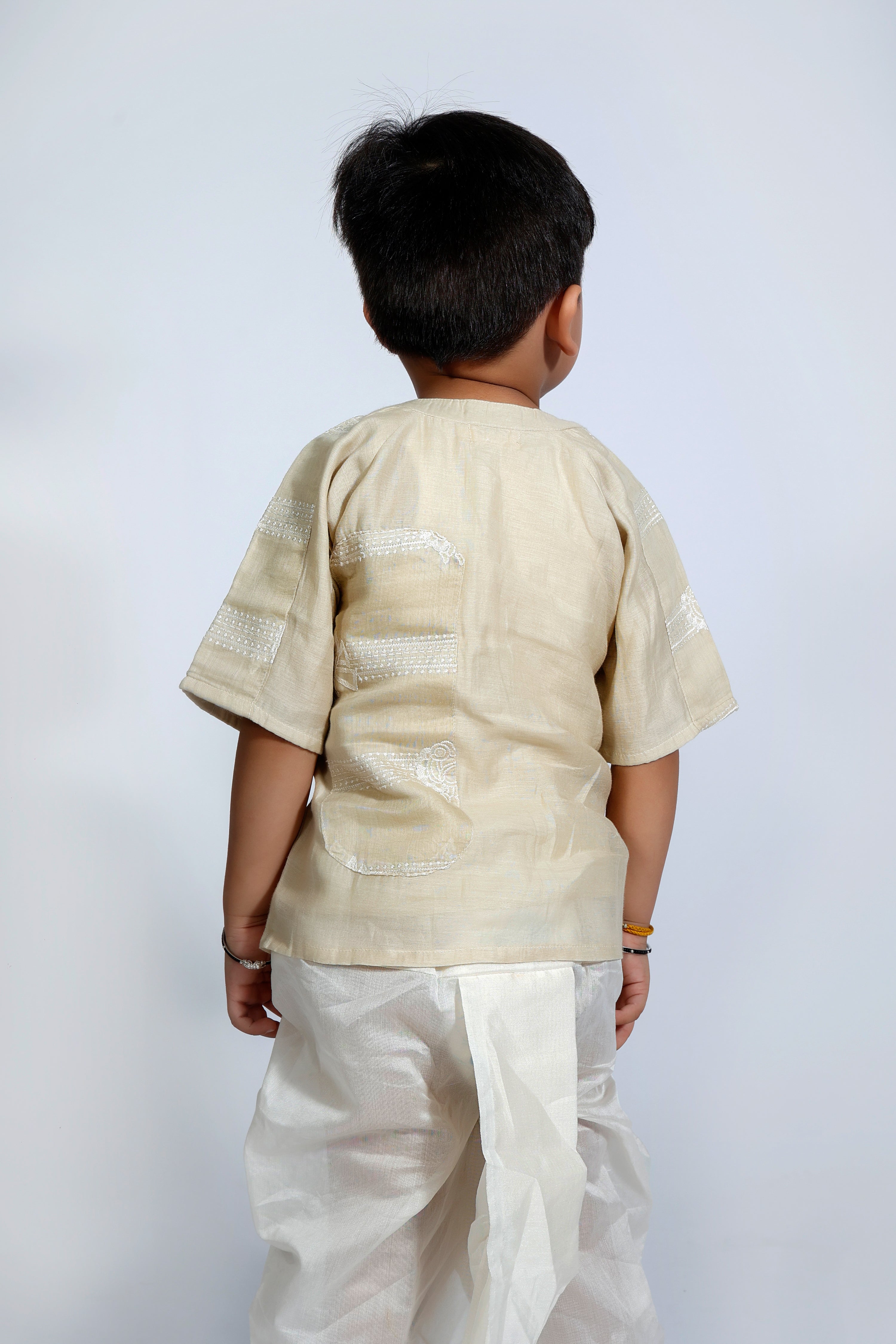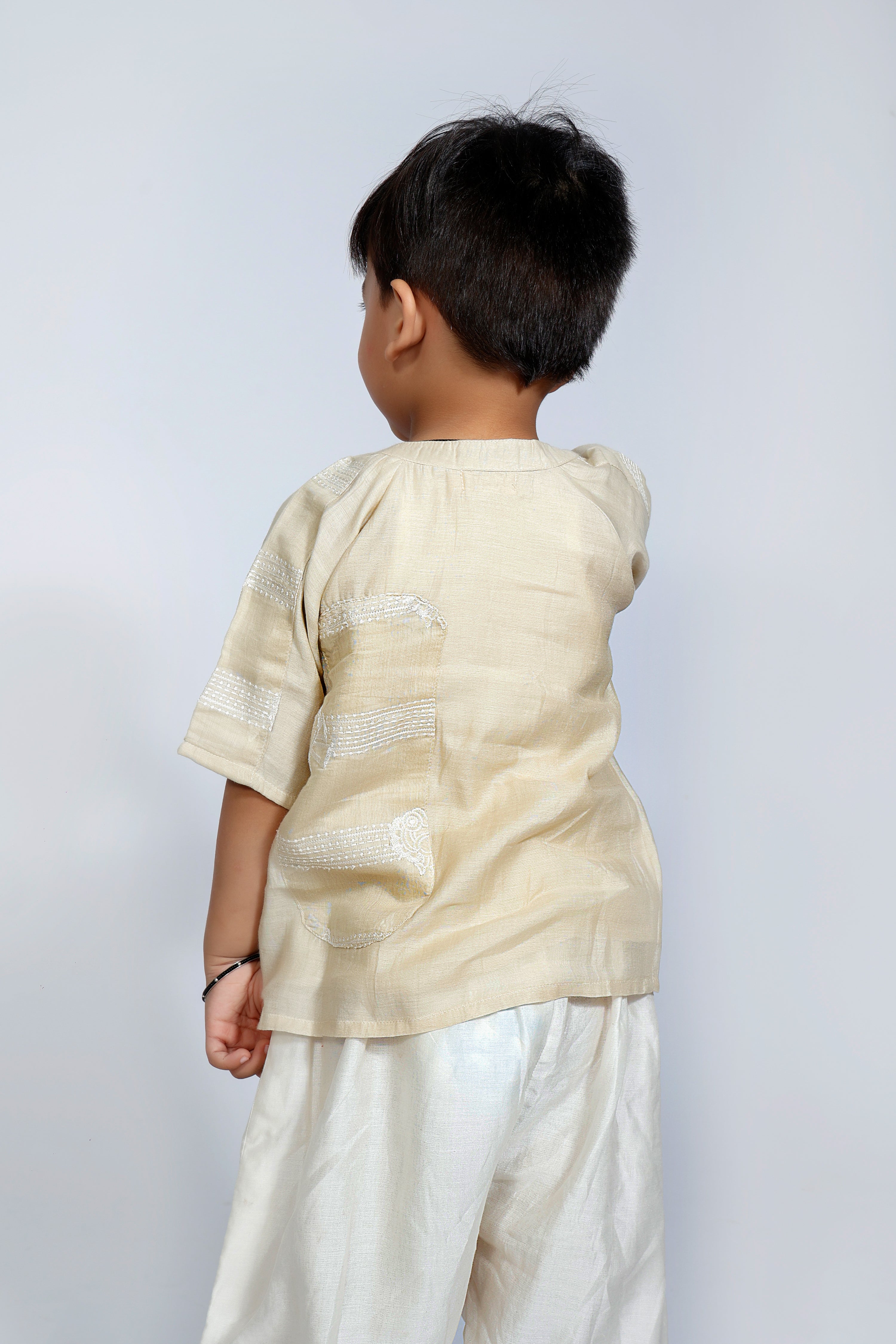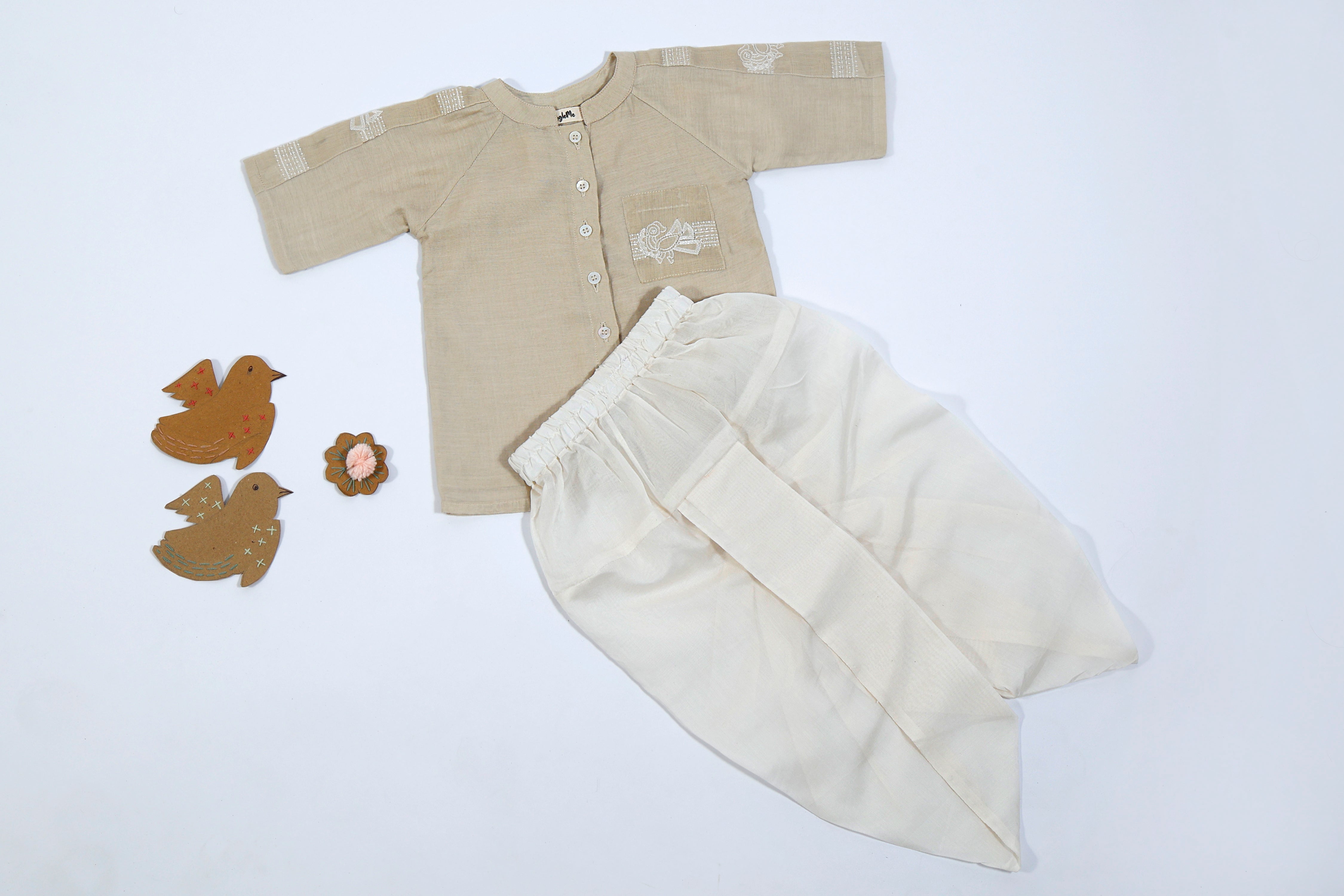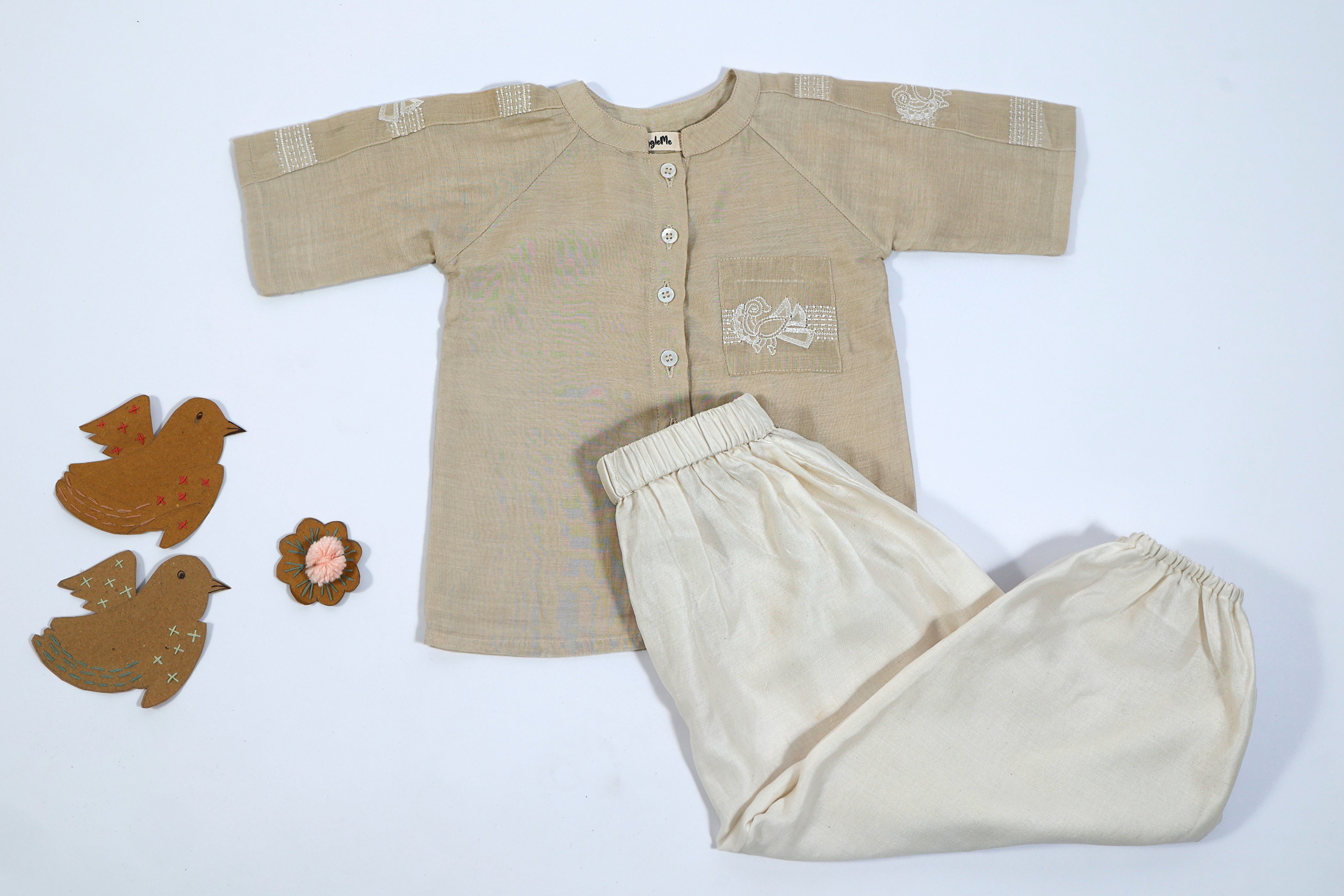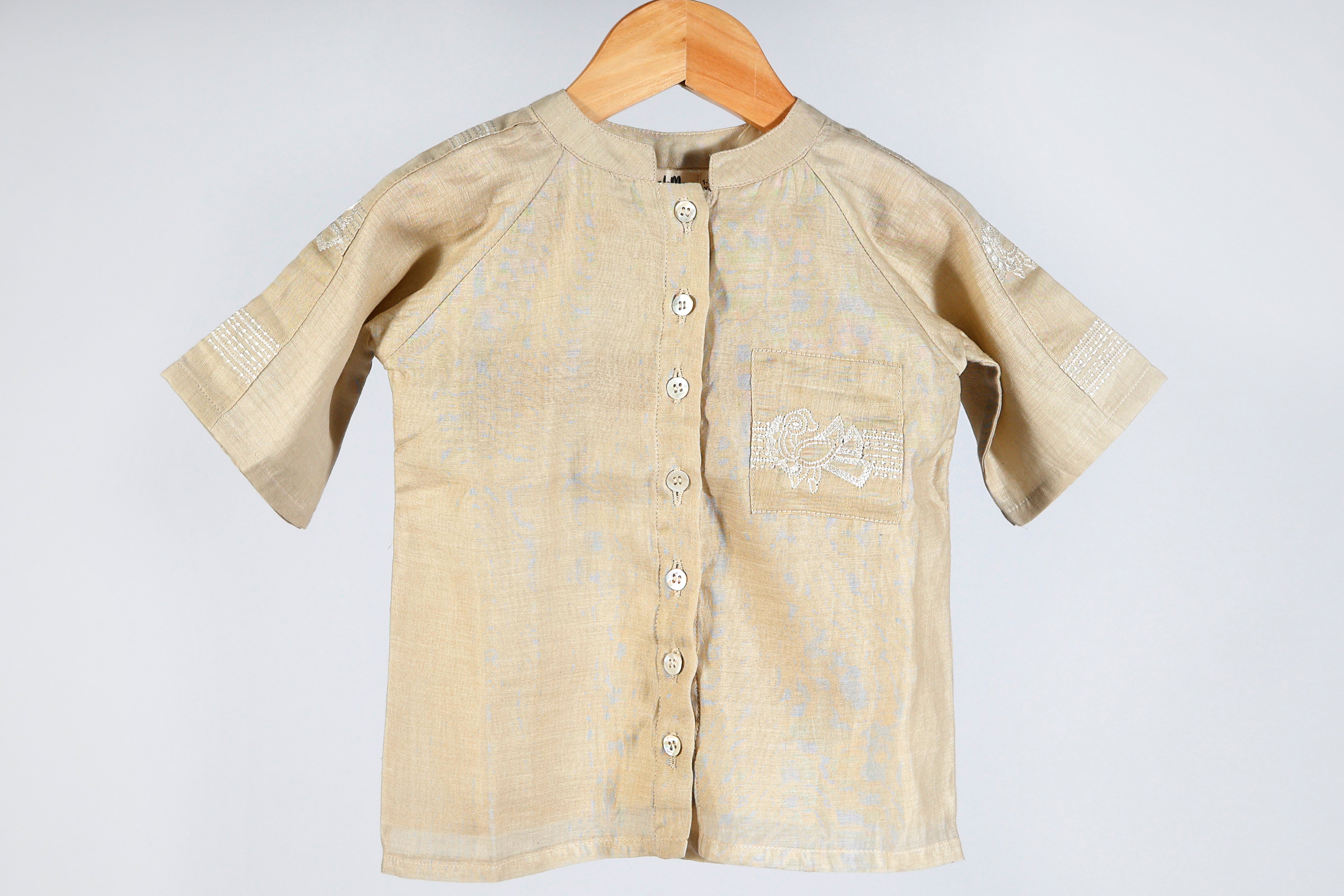 Cloud Up Kurta for Kids
Cloud Up Kurta for Kids

Step into sophistication with the "Cloud Up Kurta". Designed with a sleek Chinese collar and in a shirt-style, this short kurta showcases intricate embroidery patches on the sleeves, embodying elegance with a contemporary flair. Its charming look is accentuated by the comfort it offers, making it an ideal choice for any occasion. The versatility of the Cloud Up Kurta shines through, allowing you to pair it with either joggers or dhoti based on your preference. With a relaxed fit that promises ease and a design that oozes charm, this kurta is set to be a staple in your child's wardrobe.

Sizes available: 1-2Y, 2-3Y, 3-4Y, 4-5Y.
Material: Chanderi Fabric with comfortable cotton lining.
Wash Instruction: Dry Clean.
Content: 1 Cloud Up Kurta, choice of 1 jogger pants or dhoti.