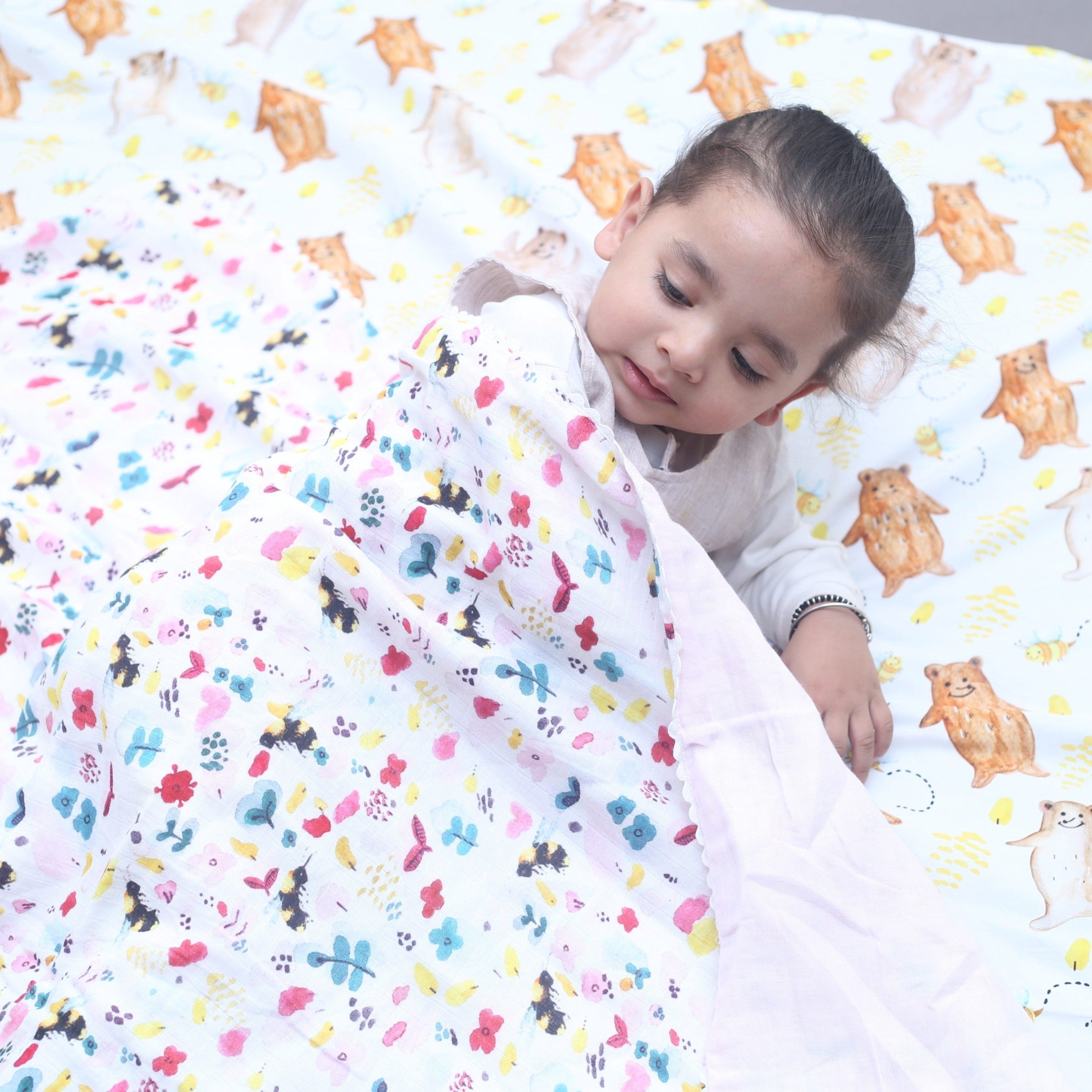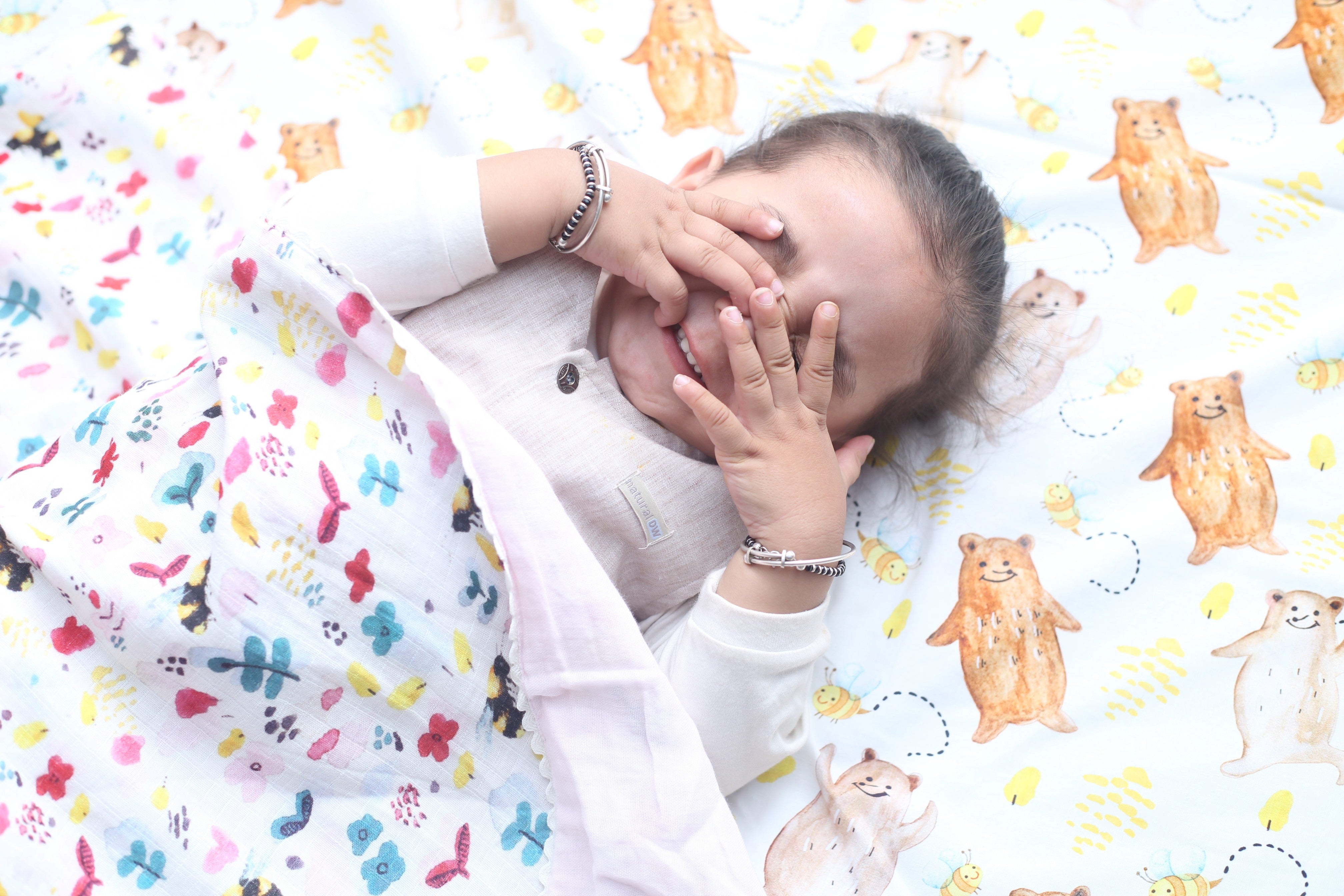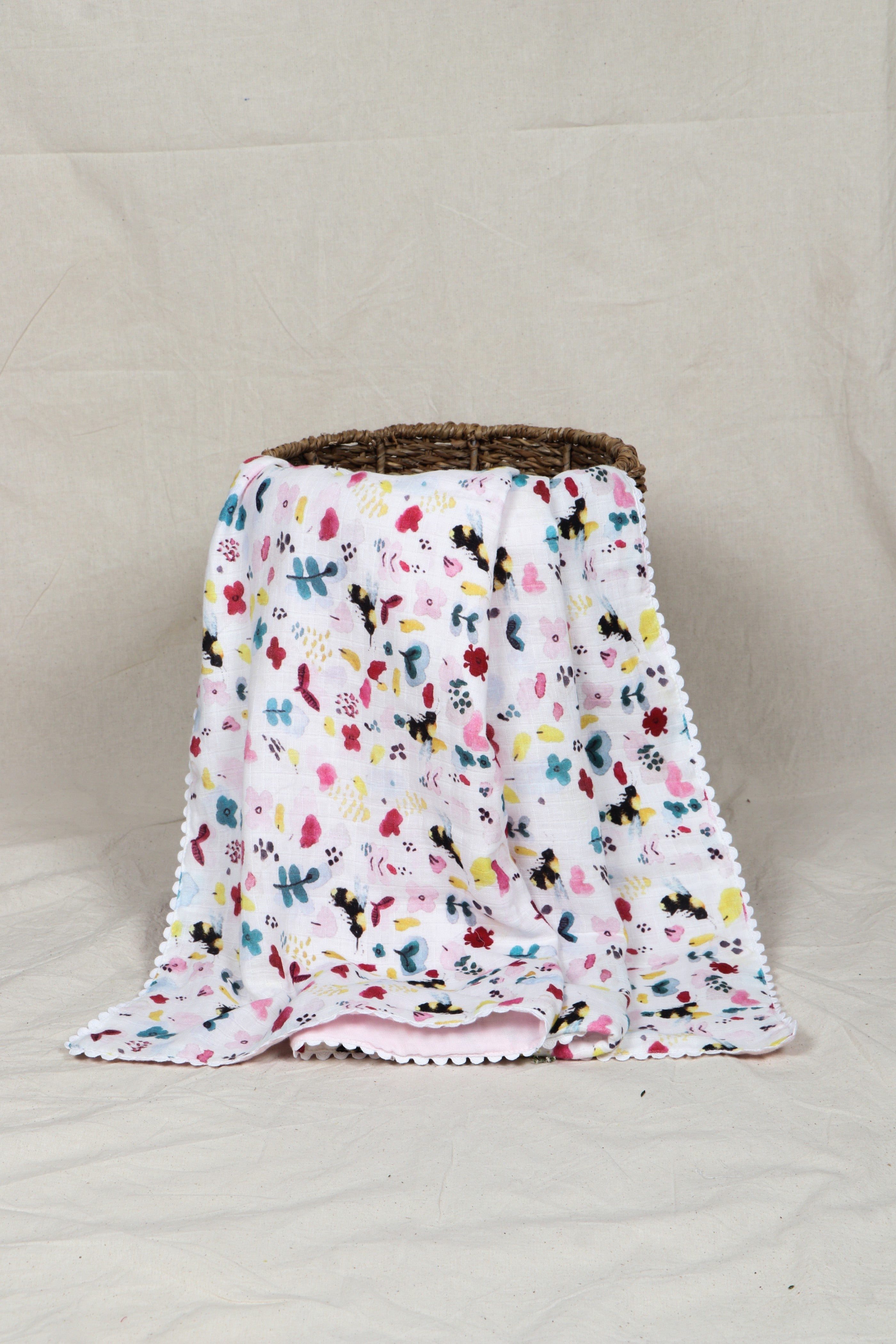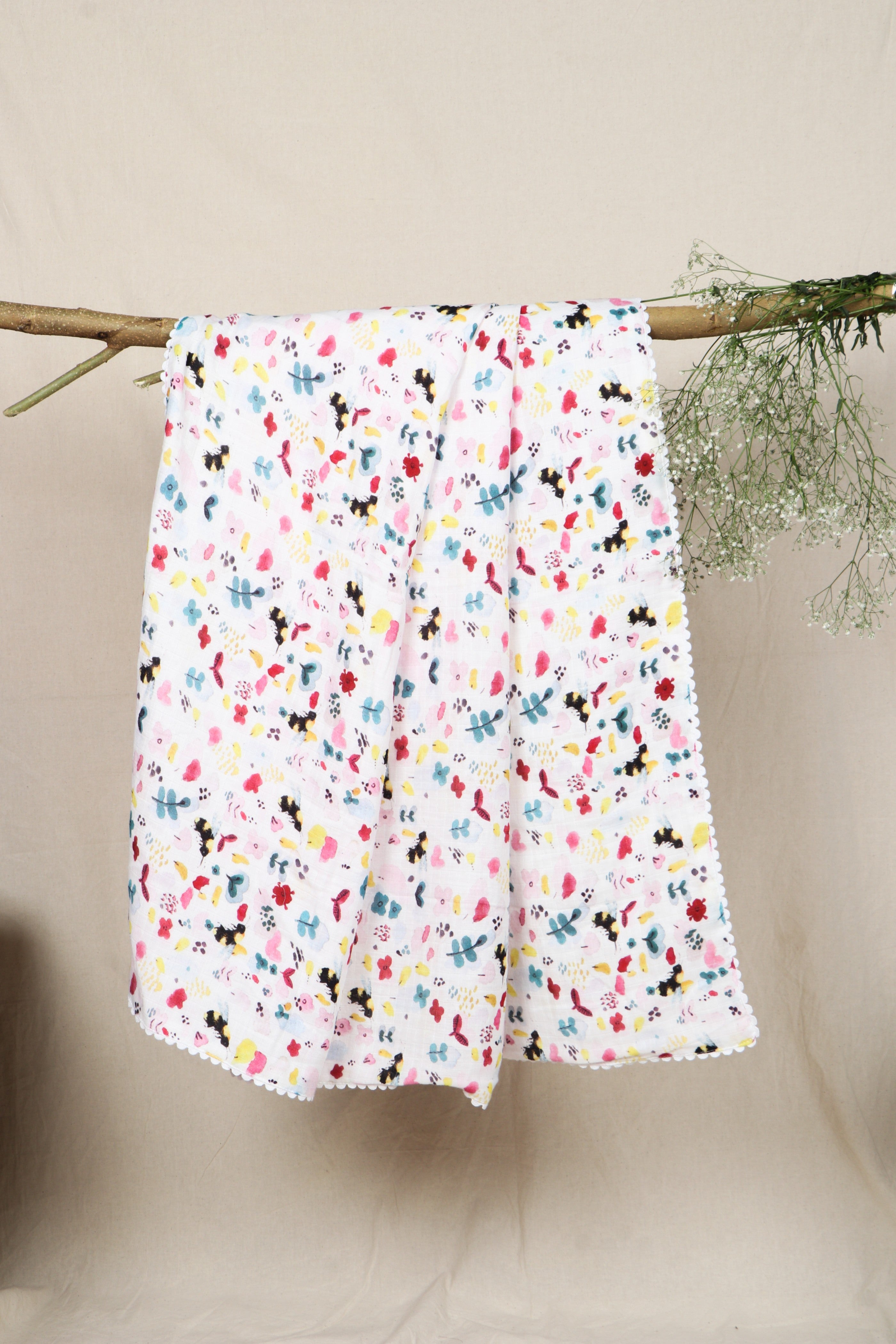 Bonkerz Bee Dohar
Introducing SnuggleMe versatile and cozy Cotton Blanket, made from 100% organic cotton to provide your little one with unparalleled comfort. These beautifully hand-painted look print floral dohars are perfect for swaddling, as a pram cover, or simply as a snug blanket. The attractive design and high-quality materials make them an ideal gift for new moms and baby showers.

Our dohars are lightweight and breathable, making them perfect for keeping your baby comfortable on the go. Easily foldable, they can be stashed in your diaper bag or used as an airport blanket for those long flights with your little one.

Treat your baby to the gentle touch of pure organic cotton, and rest assured knowing they're wrapped in the coziest and most stylish dohar available. These multi-purpose dohars are not only practical but also make a beautiful addition to your baby's essentials.
Material Used - Double Layer Organic Cotton
Care Instructions - Machine Washable
Size - 100X120Cms